Recipes Miso Braised Root Vegetables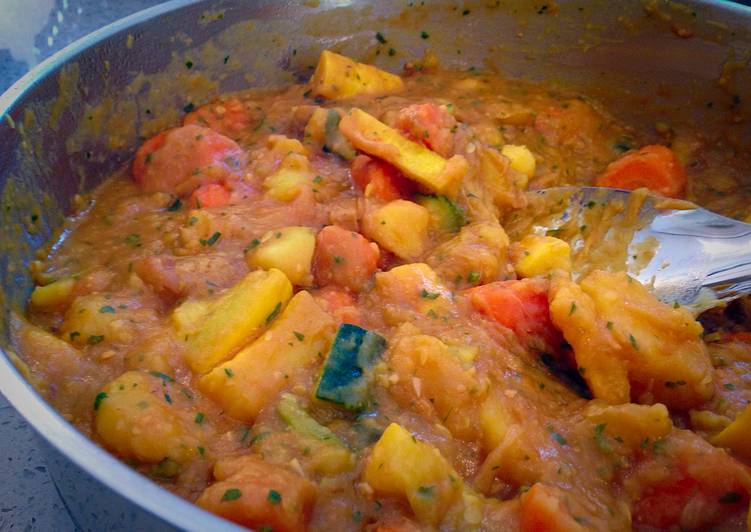 Recipes Miso Braised Root Vegetables
5 method Carrots

4 medium Potatoes

2 medium Onion, diced

2 tbsp Butter

1 tbsp Turmeric, grated

1 tbsp Garlic herb, chopped

3 tbsp Miso

1 Broth

1/2 lot Parsley, chopped

2 method Zucchini

1 cup Sake

1 Mi nombre es Sauce
Peel carrots and roll cut. Peel from the lime potatoes and dice.

Sweating onion in butter until tender.

Add garlic and ginger and even toast briefly.

Add miso and stir over heat until miso darkens slightly and sticks to typically the pan.

Stir in enough broth to dissolve the miso.

Add carrot and potato and spot over low heat.

Handle and cook until tender, stirring generally, and adding broth as needed.