Recipes Chicken with Mushrooms & Mustard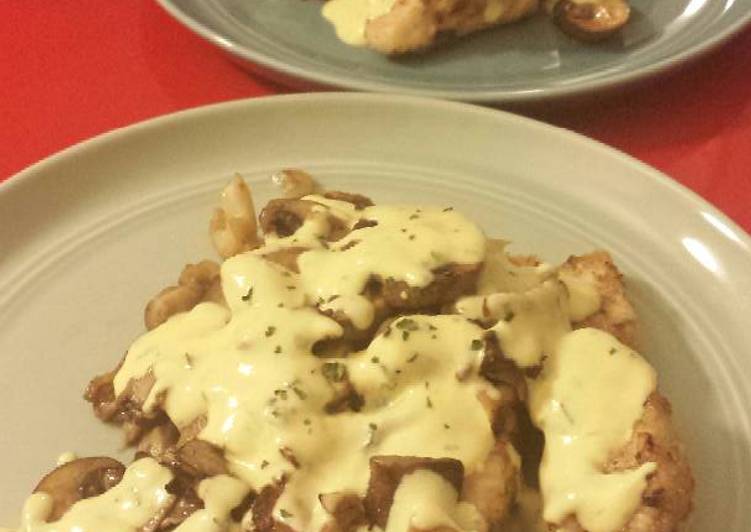 Recipes Chicken with Mushrooms & Mustard
4 Chicken Breast Halves

2 tbs Flour (with salt and pepper added)

2 tbs Vegetable Oil

1 tbs Butter

1 Small Onion, chopped

1 cup Mushroom, thickly sliced

1 ⁄2 cup Light Cream

1 tbs Fresh Parsley, chopped (or use cilantro)

1 tbs Dijon Mustard

1 tbs Lemon Juice
Pound breasts until 1/4″ thick. Dredge in flour mix.

High temperature oil over medium heat. Put chicken and saute about 8 minutes, turning once. Remove and maintain warm.

Add butter to frypan and even increase heat to high. Put onion and mushrooms. Saute concerning 5 minutes. Reduce heat to be able to low.

Add cream, parsley, mustard and even juice of lemons. Bring to a skin boil stirring constantly.

Add juices from rooster into cream mixture. Pour marinade over chicken and serve.