Recipes Lip Smackin' Turkey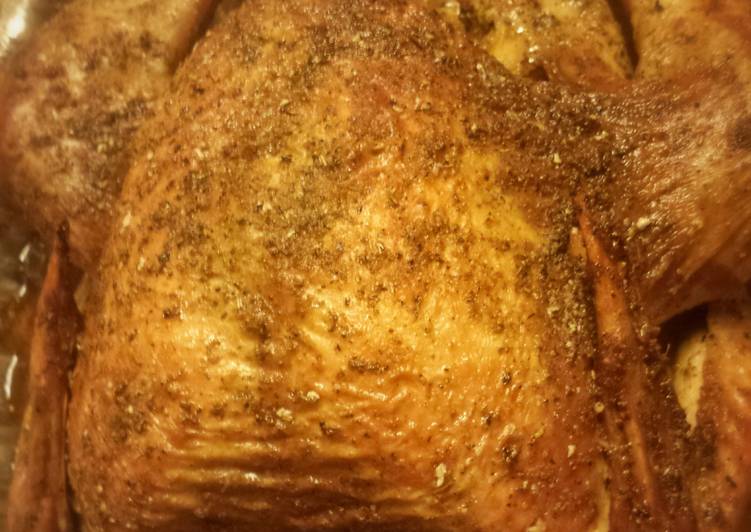 Recipes Lip Smackin' Turkey
15 lb . Turkey, Thawed

1 glass butter, melted

2 1/2 cup water

Marinade

1 cup olive oil, extra virgin

2 tbsp Italian Seasoning

1 tbsp garlic powder

2 tbsp parmesan cheese

1 tbsp Lawrys Seasoned Salt

1 tbsp Smoked Paprika

1 teaspoon ground black pepper

one tbsp sour cream

Center Stuffings

3 small lemon, sliced

4 clove garlic cloves
Remove the neck and gizzards from the Turkey and set aside for use for another dish.

Clean the turkey with cold water.

Take the melted butter and rub generously all over the meat of the turkey UNDER the skin. Take the remaining butter and rub in the cavity.

Mix the ingredients for the marinade well.

Remove Turkey from fridge and preheat oven to 325F

Pour the 2. 5 cups of water into the roasting pan and place in oven.

You will bake this in the oven for approximately 3 hours and 30 minutes. This depends on size. Even if the thermometer pops out make sure you check the internal temperature.

Every 30 minutes baste the turkey well with the liquid in the pan.