Recipes Aryca's and mine roasted honey chicken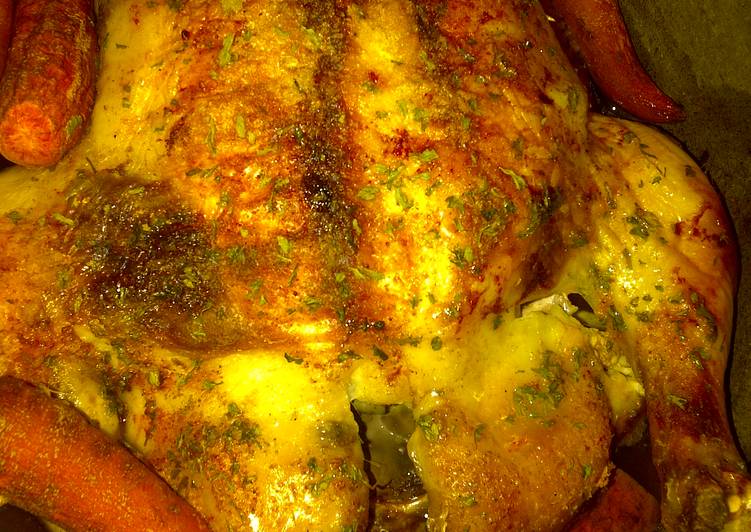 Recipes Aryca's and mine roasted honey chicken
5-3/4 lb whole chicken

1 glass water

1/3 cup honey

1/4 teaspoon ground sage

1/2 teaspoon salt inside chicken

1/2 teaspoon salt outside chicken

1/3 tsp ground turmeric

1/4 tsp paprika

1/2 teaspoon granulated garlic powder

1 tea spoon parsley
Preheat oven 350 degrees Fahrenheit

Wash and pat dry the chicken remove any feathers.

Add salt inside chickens cavity. add salt to outside of chicken.

Add honey to all outside of chicken. then all the other spices and parsley

Add water to roaster. put into oven and roast, we added carrots about 6. roast 2-1/2 hours until done uncovered.