Recipes Mandys potato and spinach frittata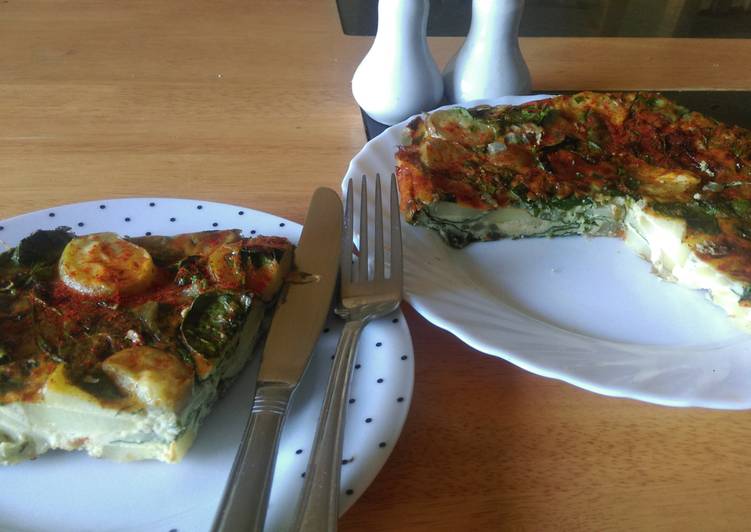 Recipes Mandys potato and spinach frittata
cooking spray

6 large eggs beaten

200 grams cooked and cold baby potato reduce into rounds

1 large red onion sliced finely

1/2 green pepper cut into slim strips

1/2 tsp used to smoke paprika

1 large number of fresh spinach

3 tbsp water

salt and spice up
In a saute pan lightly sprayed with cooking spray heat gently add sliced onions and peppers, cook for a minute then add water and allow to steam the onion and peppers around 5 minutes.

In a separate bowl beat the eggs add the cold potatoes, spinach, paprika and salt 'n pepper to taste.

Pour egg mixture over onion pepper mix and blend well, then on the lowest heat cook for 10 minutes to set the bottom of the frittata.

Remove from pan onto a plate and cut into wedges, serve with a big salad and enjoy.