Recipes Pineapple Slaw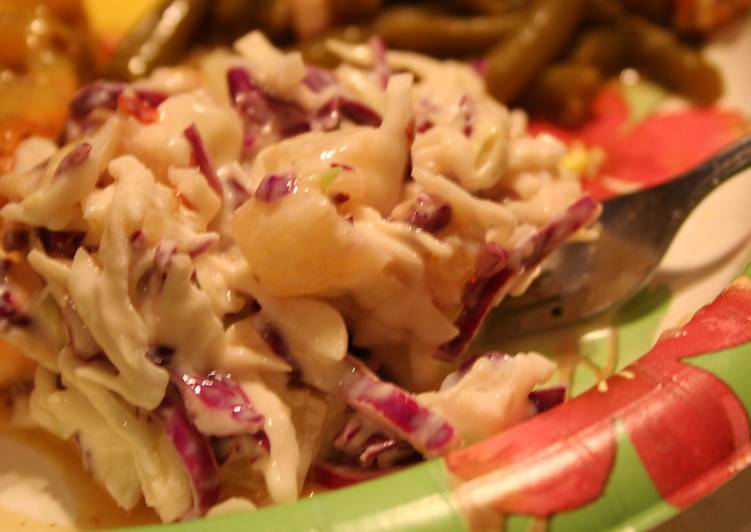 Recipes Pineapple Slaw
2 tbsp low-fat mayonnaise

2 tbsp nonfat plain yogurt

two tsp Rice vinegar

1/8 tsp crushed red cayenne pepper

8 oz Pineapple portions or rings, drained

Whisk mayonnaise, yogurt, vinegar and chili peppers in a medium bowl.

Add pineapple and coleslaw mix and even stir to combine.

Spot in fridge until ready to provide. Wonderful served on a crispy species of fish sandwich or served as an area.