Recipes Homemade Ciabatta Bread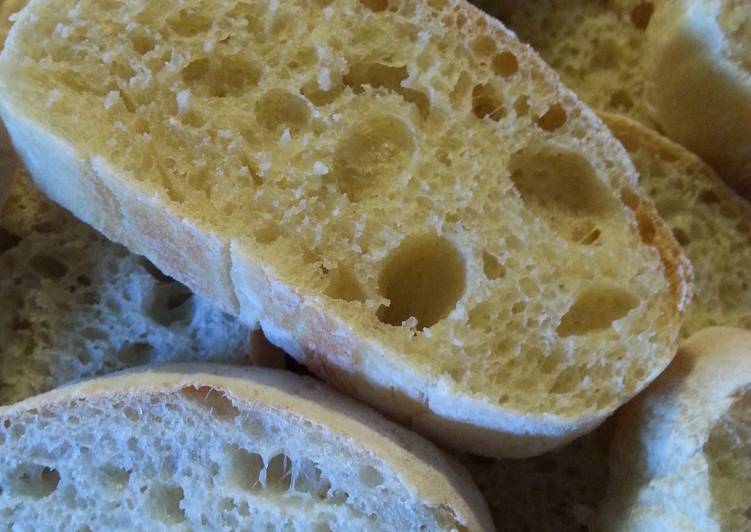 Recipes Homemade Ciabatta Bread
yeast starter dough, needs to set 8-10 hours or overnight

1/2 tsp active dry yeast

3/4 cup room temperature water

1 cup bread or all purpose flour

ciabatta dough

1/2 tsp active dry yeast

3/4 cup room temp. water

1 yeast starter dough from above recipe

2 cup bread or all purpose flour

1/2 tsp salt
Phase 1: Stater cash: combine the ingredients. in some sort of medium bowl. Stirring well. Cover up with saran wrap. Let that sit at room temp. 8-10 hours or overnight.

Phase 2: Ciabatta dough: In a large pan Combine yeast and water. Blend in starter dough and carefully mix. Add the flour, sodium and mix. until combines. Work with a mixer. Mix the cash on low 3 minutes. In that case let in sit 5 minutes. Do mixing 3 minutes and allowing it to sit 10 minutes.

Remove dough using a silacone spatula and lower dough in a large oiled pan. Let it take 45 a few minutes. Using the same spatula lower dough onto a floured area. Sprinkle top of dough using flour.

Preset the oven to 475º. While that sits. Gently lift the loaves onto a greased baking bed sheet. Trying to touch them with lttle as possible.