Recipes Shrimp and Mushrooms in Honey Wine Sauce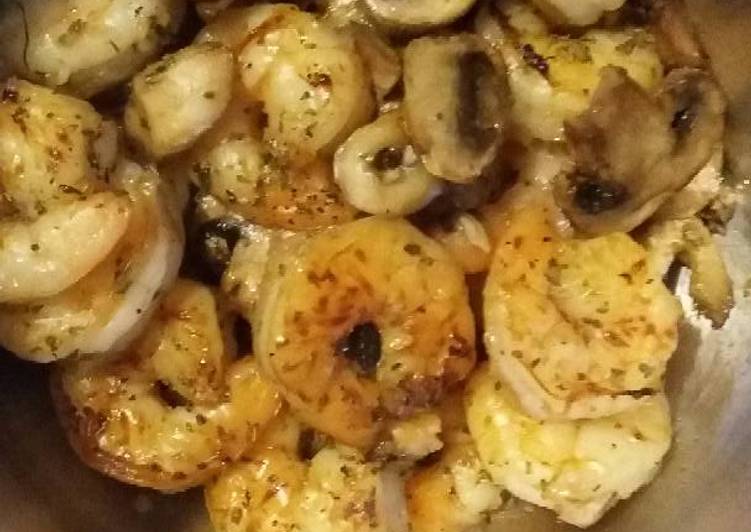 Recipes Shrimp and Mushrooms in Honey Wine Sauce
20 large shrimp

1/2 lb sliced mushrooms

2 cloves garlic, diced

3 tbs honey

1/4 cup white wine

1 tsp thyme

to taste oregano

2-3 tbs olive essential oil

to taste salt and pepper,
Clean and devein shrimp. Coat prawn and sliced mushrooms with honey, garlic oil, oil and wine. Season with thyme, oregano and salt and pepper. Permit marinate for 6 hours or when you can.