Recipes Veggie (or Quinoa) Rice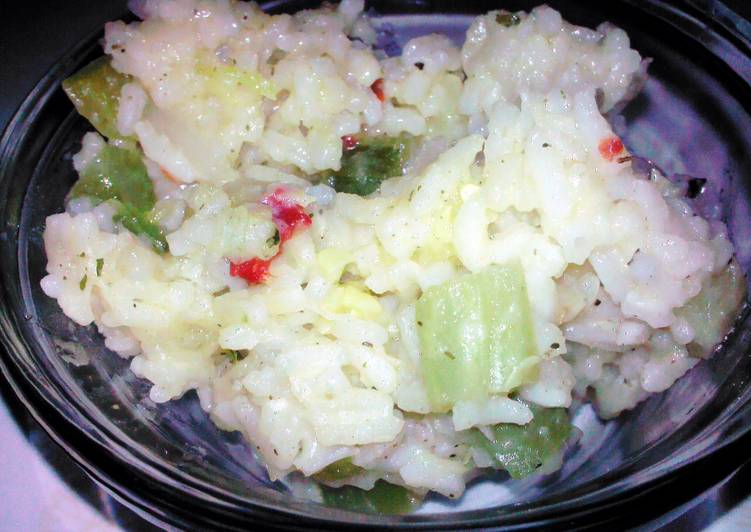 Recipes Veggie (or Quinoa) Rice
1/4 cup uncooked white rice (or Quinoa)

1 3/4 cup water

1/2 cup chopped onion

1/2 cup chopped green bell pepper

1 cup zucchini squash, peeled and diced

1 cup chopped mushrooms

1 tbsp minced garlic

2 tbsp olive oil

1/2 cup grated parmesan cheese

1 tsp oregano (or italian seasoning mix)

1 salt

Saute veggies in olive oil until soft. (I used the insides regarding the zucchini for stuffed zucchini motorboats. )

Include garlic, rice or even Quinoa and oregano, saute 1 second more.

Include water and deliver to a boil. Shut off heat in addition to cover and let sit till many all water is absorbed. If replacing with quinoa reduce to a reduced simmer and stir occasionally until liquefied is completely absorbed.

Stir found in Parmesan cheese and extra seasoning when desired serve.