Recipes Fig and goat cheese salad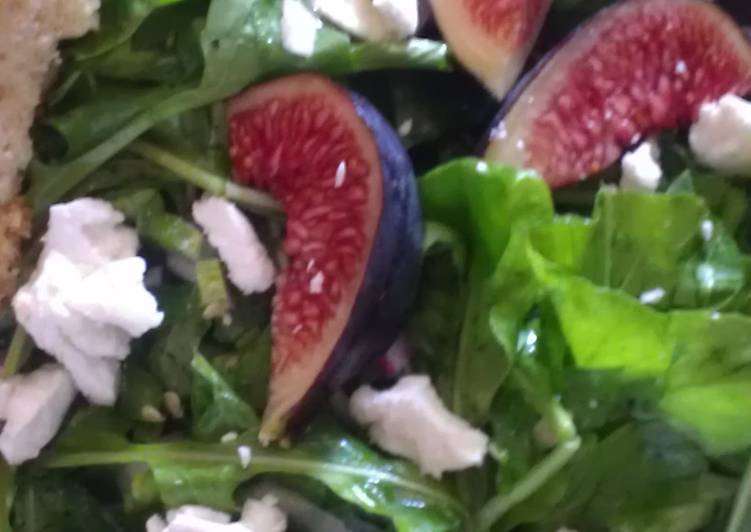 Recipes Fig and goat cheese salad
2/3 Pecans

3 oz Goat cheese

2 tbsp Olive oil

8 Figs (prefer brown)

1 dash salt and pepper

2 tbsp White Balsamic vinegar or White wine vinegar

1 packages Arugula

1/4 Red onion sliced thin
Toast pecans. Heat oven at 350 and roast for 7-8 mins. Check occasionally to ensure they aren't getting burned. When they are done, remove from the baking dish and set aside.

Slice figs either in half or quarters, set aside. Slice onions thinly.

Put arugula in bowl, add balsamic vinegar, olive oil and salt and pepper. Stir gently.

Add figs, onions, pecans, and goat cheese. Break up goat cheese in small bite size portions. Stir salad gently and serve!