Recipes Cube Steak and Rice Casserole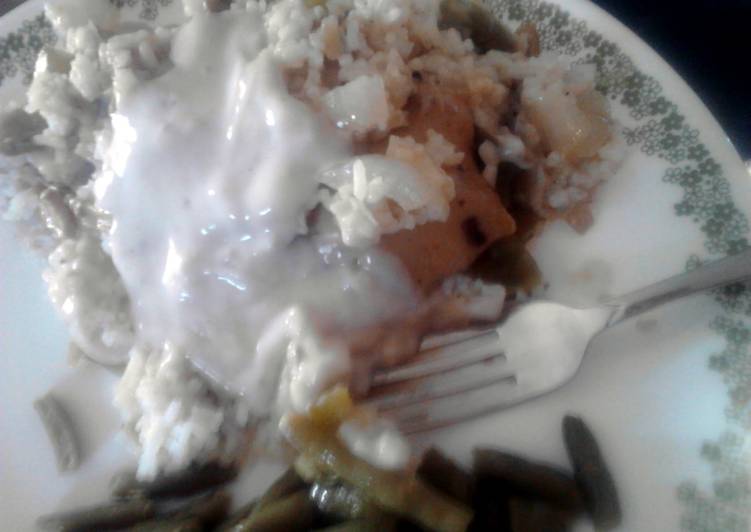 Recipes Cube Steak and Rice Casserole
8 cube steaks (beef preferred nevertheless may use pork)

1 large onion ( large diced)

just one large green pepper (large diced)

1 can chopped up mushrooms (13. 25oz) (drained)

2 could cream of mushroom soups ( 26oz)

2 cup milk

3 cup dry out rice

1 seasonings regarding choice

1 veggie olive oil

1/2 cup flour (any kind will do)
put flour to a shallow bowl big enough for dice steaks.

place enough engine oil in a very bottom of a skillet to be able to cover half of the cube beef

season cube steaks even so you wish.. I used salt, tear gas, garlic powder, onion powder.

saute until half accomplished. (just starting to soften)

grab some sort of large baking dish big enough to be able to layer across the bottom your dice steaks. and deep enough for the layers.

in a giant bowl add cream mushroom soup and milk. whisk together.

dump half of the soup mix around the top of the steaks

cook rice according to guidelines.