Recipes Sicilian Spaghetti Bake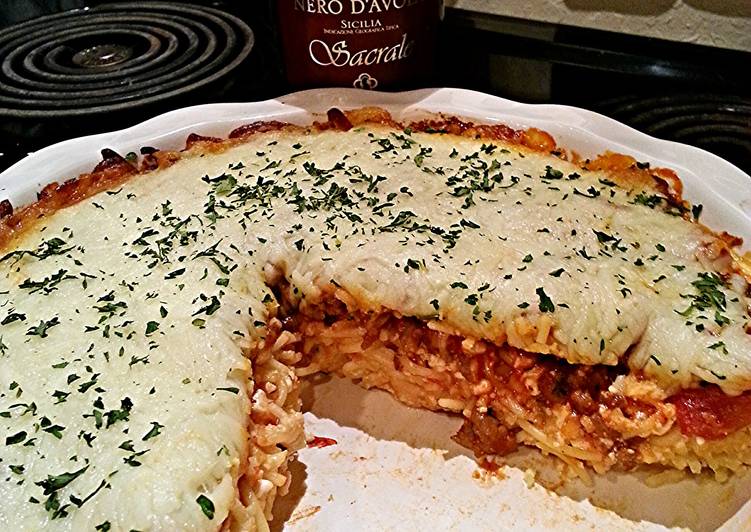 Recipes Sicilian Spaghetti Bake
1/2 box Barilla spaghetti

1 lb ground Italian sausage

1 can (14 1/2 ounce) diced tomatoes

1/2 can (6 ounce) tomato paste

1 tbsp the following… sugar, basil, oregano, thyme, marjoram, rosemary

2 tbsp minced garlic

1/2 tbsp cracked black pepper

1/2 tbsp cracked sea salt

3 cup Cottage Cheese

1 cup Ricotta Cheese

2 eggs

5 cup freshly grated mozzarella

1 tsp Extra Virgin Olive Oil (EVOO)

1 tbsp fresh parsley

2 1/2 lbs salt
In a pot put diced tomatoes, tomato paste, almost all spices above to a steam. Reduce to low simmer mixing with wooden spoon occasionally with regard to at least one hour. (metal spoon will ruin the level of acidity of tomatoes).

Brown ground Italian chicken and drain. Pat dry chicken w paper towels. Add to be able to tomato gravy. (our family calling sauce gravy! )

Boil spaghetti to be able to "AL DENTE" (Italian for practically done) 6-7 minutes. Then strain.

Throughout a bowl whisk Eggs, Ricotta, and Cottage Cheese.

In a large making cookies pie dish lightly oil underside and sides. I use EVOO, any cooking spray will carry out.

Put spaghetti to bottom of quiche dish. Pat down evenly.

Spoon ova, Ricotta, and Cottage cheese (especially low or non fat) mixture uniformly on pasta.

Spoon Grandma's 'gravy' above mixture evenly.

Spread mozzarella evenly above top.

Bake on center rack intended for 25 minutes. Garnish with clean parsley.