Recipes Easy Homemade Queso Dip/Cheese Sauce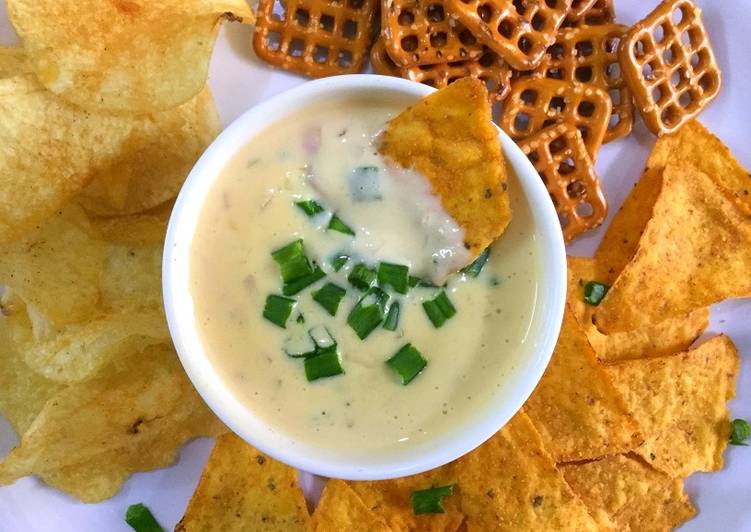 The ingredients for making Recipes Easy Homemade Queso Dip/Cheese Sauce
2 teaspoons butter

1/4 cup finely chopped red onions,

2-3 green chillies/jalapenos/Serrano peppers

2-3 tablespoons finely chopped green onions

1/4-1/3 cup of milk

4-6 slices sliced cheddar cheese (I have used Britannia cheese slices)
Step-step making Recipes Easy Homemade Queso Dip/Cheese Sauce
You can add any type of cheese you have like grated cheddar cheese, mozzarella, tinned cheese etc. as long as they melt while heating. Stir in more jalapenos, red onions or green onions for more flavor and crunch.

For a different aroma, try adding some dried oregano leaves, basil or even finely chopped cilantro/coriander leaves in the cheesy mixture.

Store leftovers in the refrigerator in airtight containers; reheat adding more milk to loosen the dip, stirring well.