Recipes Summer Salmon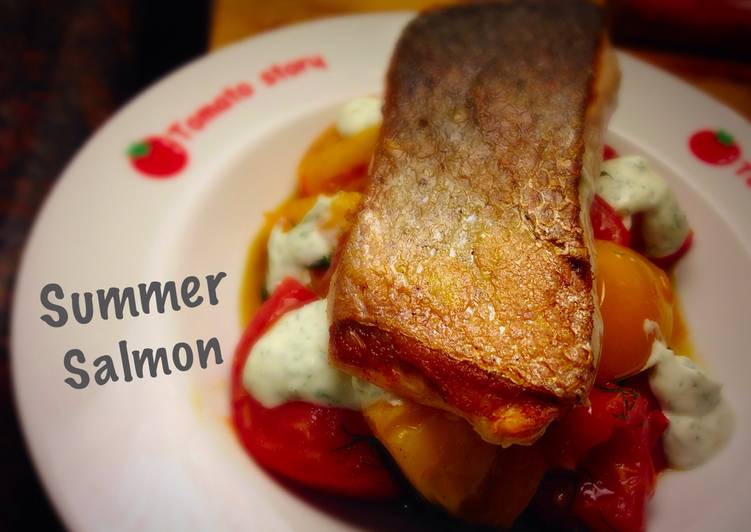 Recipes Summer Salmon
1 pot Greek Yogurt

1 collection Dill

1 as needed Horseradish

1 as needed Black pepper

1 every single Salmon Fillet

3 channel Heirloom tomatoes

1 rush Balsamic

1 Salt

2 tbsp Olive oil
The butter was heated gently until browned. The dill fronds went in the pan and sizzled briefly, followed by tomatoes. Heat was removed.

I hit the tomatoes with a little salt and a touch of good balsamic, then set the pan aside.

To sear the salmon, I brought my trusty cast iron griddle to nearly smoking before adding a pour of olive oil. The prepped and lightly-salted salmon fillets were placed skin-side down in the pan to sear the skin crisp, then gently released with a fish spatula, flipped to brown the opposite side, and set aside to rest.

To plate, I spooned a mound of tomatoes into a bowl and placed the salmon fillet on top. I poured a little juice from the tomato pan over the salmon and added some dollops of dill yogurt. I tried to make it look pretty, but, well… It tasted good.