Recipes Sicilian Stew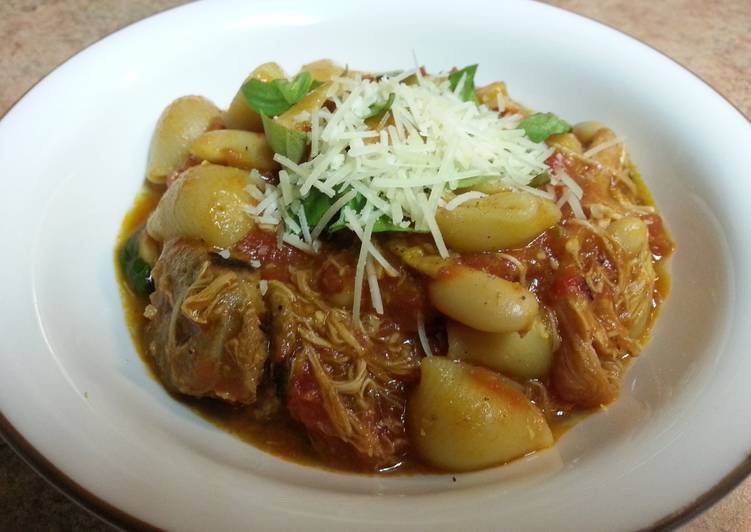 Recipes Sicilian Stew
2 could fire-roasted diced tomatoes

a single can diced tomatoes using peppers

1 can cannolinni beans

1/2 cup cooked properly rotisserie chicken or turkey

1 hot Italian sausage, cooked and even sliced

1 tsp impasto

1/2 cup kale

.5 tsp Red pepper flakes

1/2 cup chicken share

1 tsp tomato stick

1 parmesan cheese

a single lemon zest

2 Marinated fire-roasted peppers and liquid

6 clove garlic

.5 cup chopped celery

a single basil leaves

1/2 glass pipe rigate pasta
Saute oranges and chopped garlic inside oil.

Increase tomatoes, stock, red self defense flakes, marinated peppers together with 1 TBL of juices, chicken, sausage and tomato paste.

Deliver to simmer and simmer for 20 minutes about low.

Put beans and pasta. Simmer for 9 minutes.

Add pesto in addition to kale.

Switch off heat and let to be able to sit 5 minutes.