Recipes Mike's Low Carb Tuna Lettuce Wraps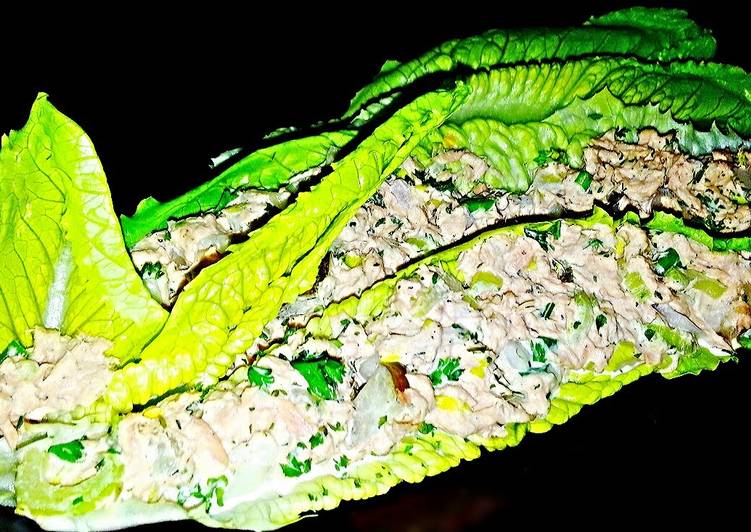 Recipes Mike's Low Carb Tuna Lettuce Wraps
Tuna Wraps

2 may 5 ounce White Tuna In Drinking water [drained]

1/3 cup Mayonnaise

1/3 cup Finely Minced Celery Along with Leaves

one-half cup White colored Onions [fine chop]

one-half cup Vlassic Pickles [fine chop]

a few tbsp Good Chopped Sun Dried Tomato vegetables

1 tbsp Fresh Natural Onions [tops only]

one tbsp New Parsley [chopped]

1/4 teaspoon White Spice up

1/4 teaspoon Garlic Natural powder

1/4 teaspoon Celery Sodium

1/4 teaspoon Dried Dill

4 big Bib Lettuce Leaves [washed

Mix all ingredients except for lettuce, dried parsley and sea salt and chill for 30 minutes.

Choose fresh, crisp, intact and sturdy lettuce leaves only.

Gently wash and dry lettuce leaves.

Fill leaves with tuna mixture and lightly garnish with dried parsley and sea salt, not table salt.