Recipes Easy Roasted Broccoli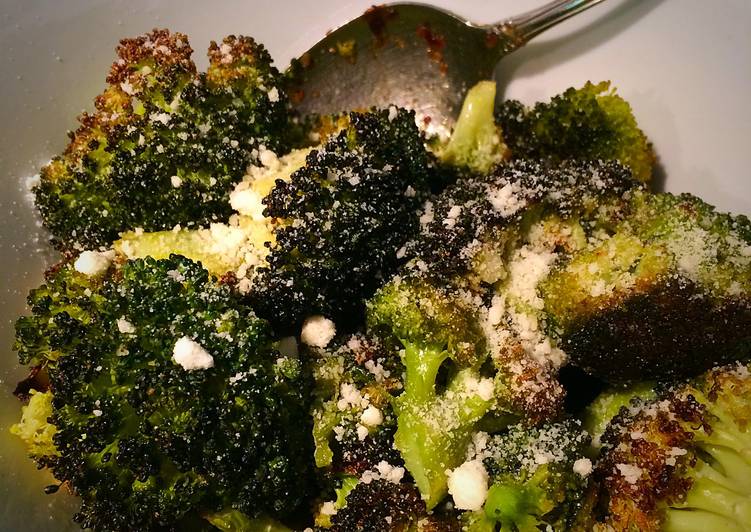 Recipes Easy Roasted Broccoli
3 bunch Fresh broccoli, rinsed, dried and separated

3 tbsp Extra virgin olive oil

2 tsp Garlic salt, more or less, to suit your taste

1 tbsp Grated Parmesan cheese
Preheat oven to 375F. Wash, dried up and separate broccoli and place throughout a ziplock Baggie, or any cheap bag that won't leak.

Pour in the olive oil together with garlic salt and shake it way up.

Dump onto a candy bar sheet sprayed with cooking spray (or non-stick).

Bake for forty-five minutes with an hour, until broccoli commences to brown in the edges.

Put into a bowl, sprinkle having Parmigiana cheese and serve.