Recipes NIKUJAGA (Meat and Potato Stew)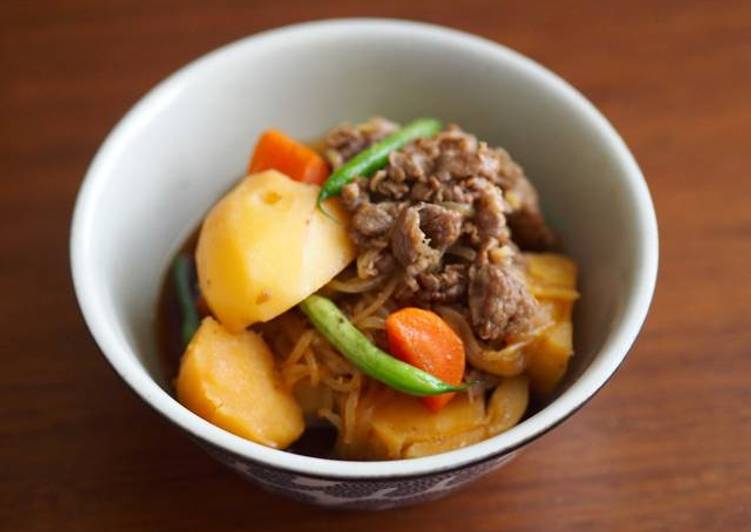 Recipes NIKUJAGA (Meat and Potato Stew)
150 g(5. 3oz-) Sliced Beef

4-5 Potato

1/2 Carrot

1 Onion

almost eight Green beans

150 g(5. 3oz) SHIRATAKI (konjac noodles)

2 TBSP Salad Engine oil

400 ml (about tough luck and 1/3oz) Water

10 cm KONBU

Handful KATUOBUSHI Bonito Flakes

5 tbsp Soy sauce

4 tbsp Sugar

3 tbsp mirin
First of all. To prepare the particular SHIRATAKI, Rinse and drain well. and Boil for 4 minutes, drain and reduce into easy to eat length. arranged aside.

To make the particular DASHI soup stock, Put Water and KONBU in a Pot, and Steam it. Remove from the heat. Include KATSUOBUSHI Bonito Flakes. Strain the DASHI soup stock via a Strainer.

Include SHIRATAKI and Green beans. Simmer with regard to about 5 minutes.