Recipes Fiesta Dip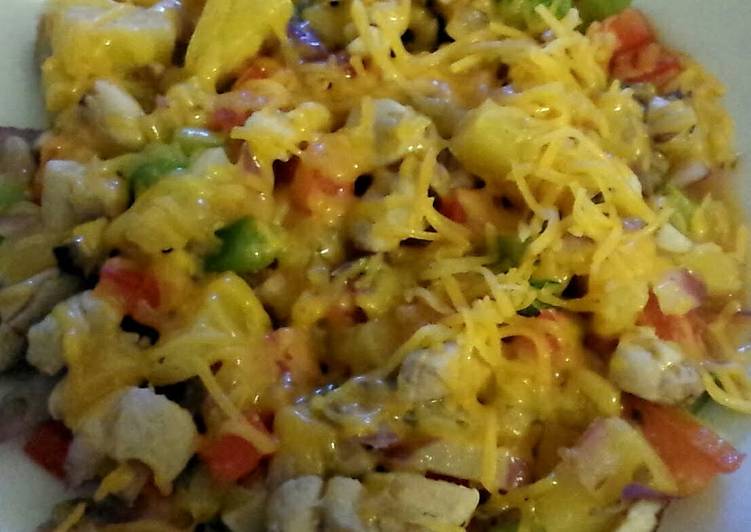 Recipes Fiesta Dip
four chicken breast

1/4 cup disposed cheddar cheese

1/8 mug pineapple

1/8 cup green spice up

1/8 cup red pepper

1/8 cup red onion

1/8 cup tomato

1/8 cup portabella mushroom

2 tbsp hot taco sauce

1/2 tsp garlic clove powder

1/4 tsp cayenne pepper
Bring frying pan to medium heat.

Chop chicken breast into 1/4″ cubes. Season with garlic and cayenne pepper. Add to frying pan and cook fully.

Wash mushrooms and all veggies. Dice and add to bowl, along with pineapple.

When chicken is cooked, drain grease and add veggie mix to pan. Stir in taco sauce, and let simmer for 5-7 minutes.

Remove from heat and serve with chips. Garnish with cheddar cheese.