Recipes Summer Panzanella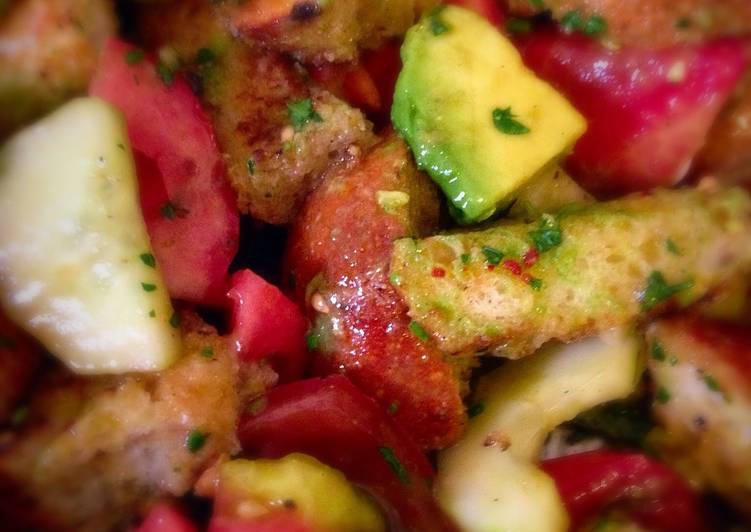 Recipes Summer Panzanella
1 loaf Sourdough

1 as needed Olive Oil

1 as needed Salt and Pepper

3 large Heirloom Tomatoes

1 each Cucumber

2 each Avocados

1 as needed Vinegar
Cut sourdough on a bias in order to 3/4″ slices

Brush each slice along with essential olive oil and season along with salt and pepper upon both sides.

Trim tomatoes into large pieces, discarding core.

Peel cucumber and reduce in half lengthwise. Details out seed with the spoon and discard. Cut into 1/4″ boomerangs.

Pour vinegar over breads, squeezing the bread in order to soak it up. Put tomato, cucumber and avocado. Sprinkle in olive essential oil, salt and pepper while you toss ingredients with each other.