Recipes Fried and Steamed Spinach and Pork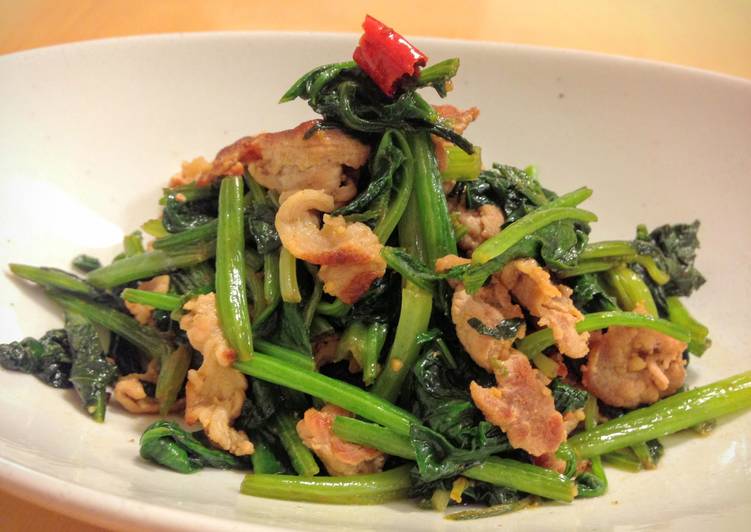 Recipes Fried and Steamed Spinach and Pork
1 lot spinach (trim off the particular roots, rinse and drain well and cut into 3 cm pieces)

a hundred g pork belly (cut into 5 cm pieces)

1 Tbsp vegetable oil

1 teaspoon garlic (chopped)

1 nip crushed red pepper

just one tsp soy sauce

.5 sugar

1 Tbsp vinegar

to taste salt and pepper
Recipes Fried and Steamed Spinach and Pork
Heat the oil in a pan over medium heat, sear the pork until browned. Add garlic and crushed red pepper and stir fry for 30 seconds.

Put spinach over the pork, pour 2 Tbsp water and cover to steam for a minute.

Add soy sauce and vinegar and keep stir frying until the liquid is almost gone. Season with salt and pepper and vinegar.