Recipes AMIEs Buko Pandan Chiffon Cake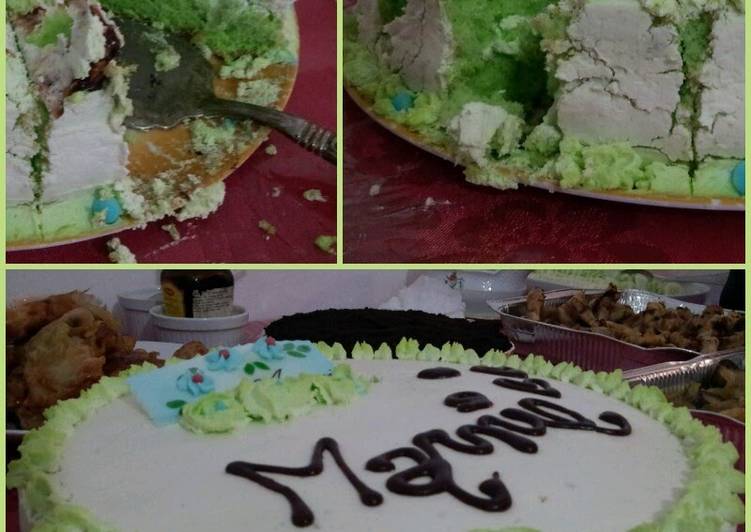 Recipes AMIEs Buko Pandan Chiffon Cake
Cake

1 cup cake flour

4 eggs, yolk and white wines separated

3/4 cup sugars

1 teaspoon baking natural powder

1/4 teaspoon salt

1/3 cup water

1/3 cup corn oil

1 tsp pandan extract

1/4 tsp green food coloring

1/4 cup milk

1/4 tsp cream of tartar

Filling up

1/2 mug whipping lotion

1/4 mug sifted sugars

1 teaspoon pandan draw out

1 touch of natural food coloring

1/2 cup macapuno strips
Recipes AMIEs Buko Pandan Chiffon Cake
Heat the oven to 175ºC (350ºF). Grease 9 inches round baking container.

Sift the flour, .25 cup of sugar, baking powder plus salt in a mixing bowl. Within a separate bowl, mix together the particular corn oil, egg yolks, water, pandan extract, food coloring and milk, mixing gently to mix.

Sift within the dry ingredients/cake flour mixture plus gently stir to the mixture until this becomes soft and creamy.

Whisk the egg whites to gentle peaks. Add the cream of tartar and continue whipping. Gradually whisk within 1/2 (half) cup sugar, whipping properly until stiff and becomes glossy. Meticulously fold into the mixture and mix slowly until combine.

Exchange the mixture to the prepared dessert tin and bake for 25-30 mins until done. Remove from the cooker and leave to cool. Remove through the tin and slice into two layers horizontally.

To create the topping, mix together the glucose, pandan extract and food coloring. Combine well. Fold in the prepared whipped cream. Use half the whipped lotion icing to spread into one from the layers. Spread evenly the icing and set a layer of macapuno strips. Bunch the remaining layer and spread the particular remaining icing over the top plus side of the cake.