Recipes Apple Cinnamon Braid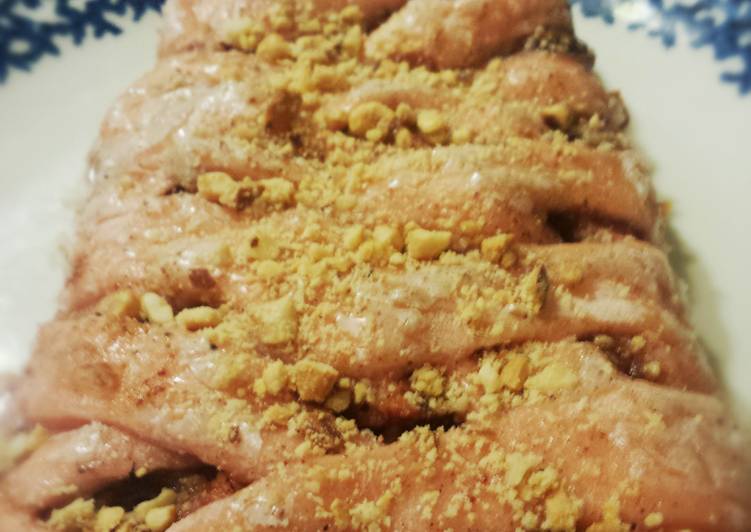 Recipes Apple Cinnamon Braid
Apple Filling

4 medium Honey Crisp Apple's

4 tbsp granulated sugar

2 1/2 tbsp ground cinnamon

2 tbsp lemon juice

Dough Braid

2 1/2 cup all-purpose flour

1/4 cup granulated sugar

3/4 tsp salt

1 tbsp active dry yeast

1 cup warm water

4 drops red food coloring

2 1/4 tsp vegetable oil

Glaze

1 cup powdered sugar

2 tsp ground nutmeg

2 tbsp milk

1 tsp vanilla extract

1/2 cup ground nuts (optional)
Recipes Apple Cinnamon Braid
Add the liquid ingredients to the dry ingredients and mix on medium-high velocity for about 5 minutes.

Line a baking sheet with aluminium foil and lightly spray with the non stick spray.

Transfer the braid (if needed) to your baking sheet plus bake in the oven for twenty minutes.

Return to the oven for five minutes.

Remove from the oven and let cool for ten minutes.