Recipes Simmered Daikon Radish & Squid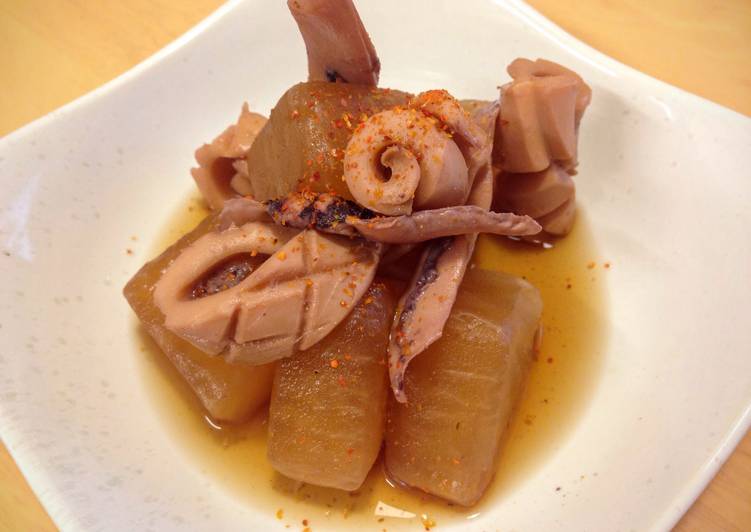 Recipes Simmered Daikon Radish & Squid
10 cm daikon radish(peeled and slice into 2cm round pieces, cut in half)

1 squid (gutted, cleaned, lower into 5mm round slices)

2 h dried vistoso flakes (put in a new tea bag)

2 tbsp sake

.5 tbsp mi nombre es sauce

.5 mirin

1 tbsp sugar

Grated turmeric for topping
Recipes Simmered Daikon Radish & Squid
Put the daikon radish into chilly water and bring to a steam until tender (about for 15-20 mins). Wash it with water.

Put daikon radish, squid, bonito flakes, sake, sugar in the pot plus pour in enough water to protect. Simmer over low heat for five mins.

Add soy sauce, mirin and keep simmering for about 20 mins. Place a small cover directly on the food when simmered. Let them cool.