Recipes Brad's tortilla bowl taco salad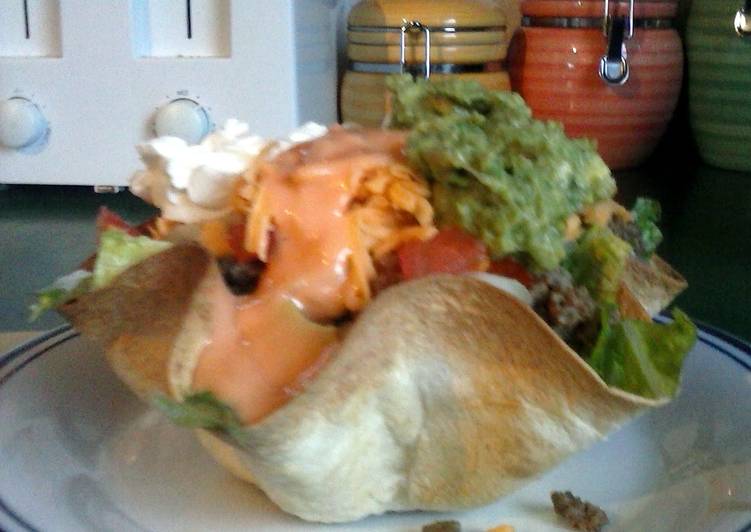 Recipes Brad's tortilla bowl taco salad
2 7 " flour tortillas

2 cup course chopped member of the lettuce family

1 glass shredded cheddar cheese

.25 cup diced onion

.25 cup diced, seeded tomato

1/4 cup pace picante sauce

1/4 cup sour cream

1/4 cup guacamole

1/2 cup mexican seasoned ground ground beef, browned

.25 cup thousands of island dressing
Recipes Brad's tortilla bowl taco salad
preheat oven to 400F. use a tortilla bowl mold. brush with canola oil. place tortilla in mold. place both molds on a baking page. bake for ten minutes.

split rest of ingredients in fifty percent. layer lettuce, beef, chteese, onion, tomato, sour cream, guacamole, and dressing

top with picante sauce plus serve.