Recipes Turkey and Pasta with Peanut Sauce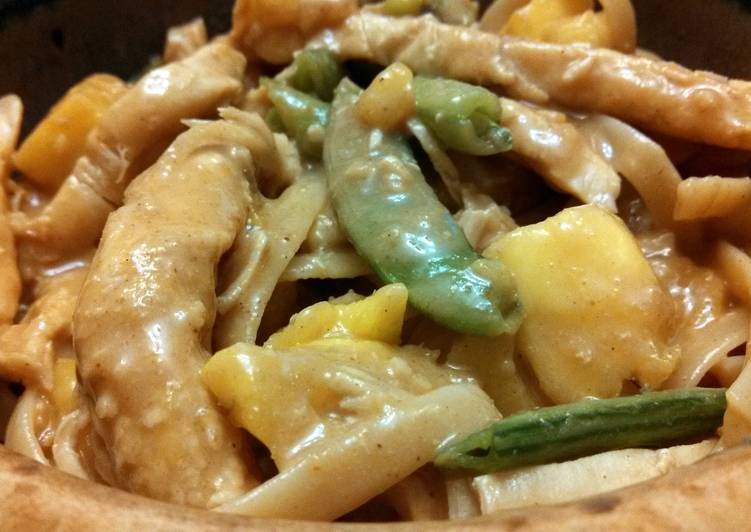 Recipes Turkey and Pasta with Peanut Sauce
6 oz dried fettuccine or linguine

2 cup fresh pea pods

1 cup cooked turkey or chicken strips

1 cup fresh pineapple cut into bite size pieces or 1 8-ounce can pineapple chunks, drained

2 tbsp creamy peanut butter

1 tbsp lime or lemon juice

1/4 tsp crushed red pepper

1 clove garlic, minced

1/4 cup reduced-sodium chicken broth

1 tbsp reduced-sodium soy sauce
Recipes Turkey and Pasta with Peanut Sauce
Cook pasta according to package directions.

Meanwhile, halve the fresh pea pods diagonally. Place turkey and pea pods in a large colander. Pour hot cooking liquid from pasta over pea pods and turkey; drain well. Return pasta, pea pods and turkey to hot pan. Add pineapple.

For sauce, in a small sauce pan stir Chechen broth into peanut butter. Heat and stir with whisk until peanut butter melts. Stir in soy sauce, lime juice, red pepper and garlic; heat through.

Add sauce to the pasta mixture. Gently stir to coat pasta with sauce.