Recipes Sig's Yam Cakes with Goats Brie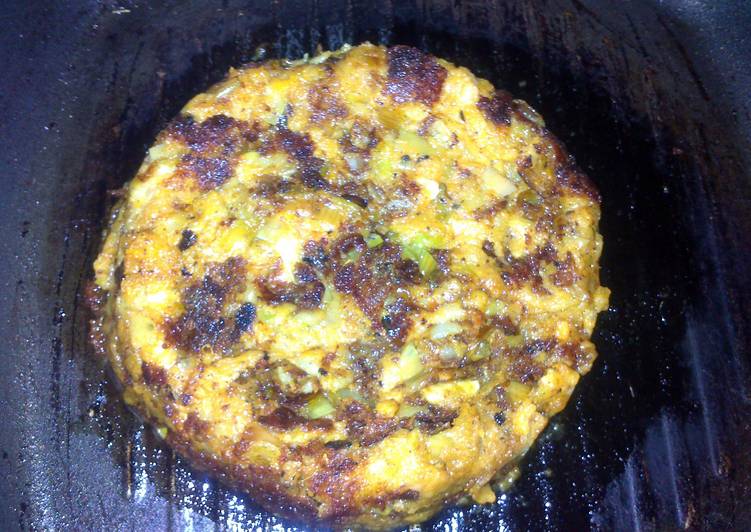 Recipes Sig's Yam Cakes with Goats Brie
6 large Yams (sweet potato), peeled and cut into chunks

1 crunch salt and cracked dark-colored pepper to taste

125 grams soft brie like goats dairy products

60 grams, butter

a single medium leek, washed and even sliced thinly

5 tbsp olive oil
Recipes Sig's Yam Cakes with Goats Brie
Boil the Potato chunks in a new large saucepan of salted watet right up until soft. Drain and mash with 1 / 2 the butter and the goats dairy products. The texture does not be to steady. Place a heavybased frying pan about low heat with the olive petrol. When the oil is hot add more the rest of the butter.

Saute (soften) the leeks carefully, remove from heat, cool slightly and even mix well with the mash.

Place a griddles pan above medium heat. Divide the mixture straight into 8 equal portions and shape straight into patties about burger size. If the griddle is smoking hot cook patties right up until golden brown from both sides. Work straight away, drizzle a little olive oil over the top.