Recipes Sig's Bread and Butter Pudding #myfavouriterecipes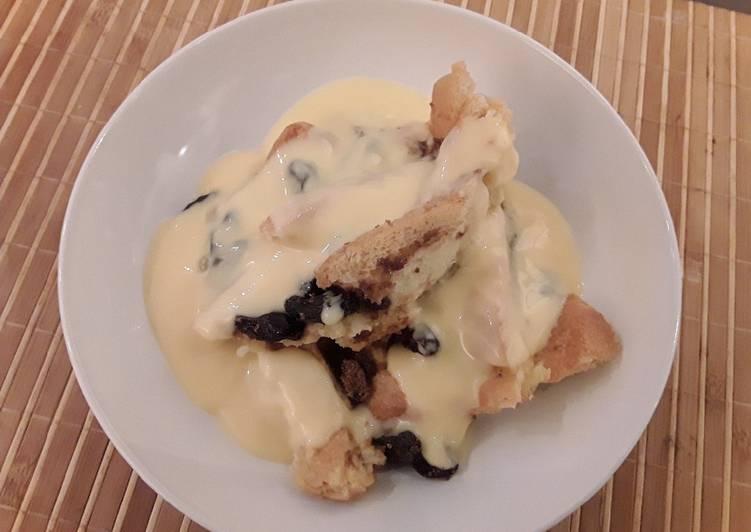 Recipes Sig's Bread and Butter Pudding #myfavouriterecipes
125 grams Unsalted butter

6 egg yolk

2 tbsp sugar

250 grams homemade bread crumbs, made from breakfast rolls

1/4 liter milk

125 grams each, currants, raisins, ground almonds or other nuts

200 ml brown rum

6 egg whites

1 recipe for sauce

4 eggs

3 tbsp corn starch

1/2 liter red or rose wine, (only use one you would drink)

185 grams sugar
Recipes Sig's Bread and Butter Pudding #myfavouriterecipes
Mix butter together with sugar and yolk until creamy, fold gently under then add the bread crumbs and milk, add raisins, currants and almonds. Whisk the egg white to an almost solid form and lift under.

Grease your pudding or cake pan (2 ltr) and cover with dust with some bread crumbs.

Fill to 3/4 with mixture. cover tightly with tin foil and add to big sauce pan. fill halfway up to the pudding pan with water. cover lot with lid. Simmer for about 1 hour, than leave standing for 15 minutes on stove.

For the sauce mix all ingredients and heat gently whisking all the time until thickened, when thickened take of heat and whisk some more. Serve at once and enjoy.