Recipes Chicken and Egg on Rice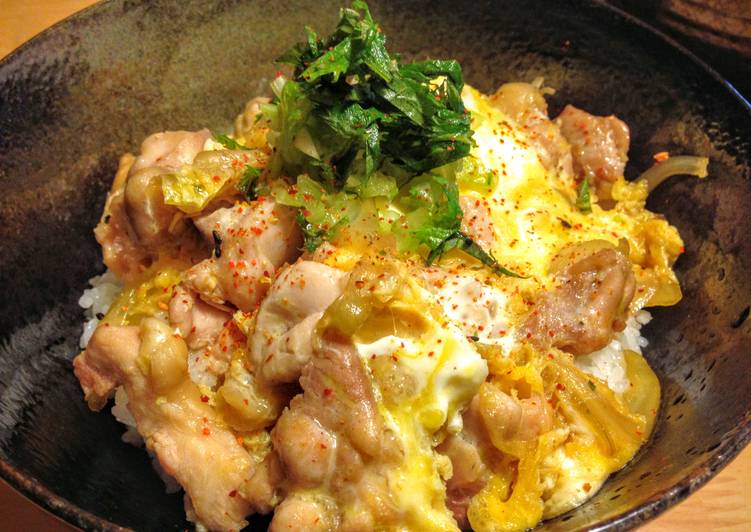 Recipes Chicken and Egg on Rice
100 gary the gadget guy chicken thighs (or breast) (cut into bite sized pieces)

0.5 onion (peel and reduce into bite sized pieces)

2 eggs (beaten)

Sauce (mix within advance):

*2 Tbsp mirin

*1 Tbsp soy sauce

*1 Tbsp sake

*1/2 Tbsp sugar

*3 Tbsp dashi (water + dashi powder can also be OK) or water

chopped scallions for topping (optional)

crushed red pepper or shichimi essence powder
Recipes Chicken and Egg on Rice
Combine the sauce ingredients (*) in a very pan and add onion and provide a simmer over medium heat to get 1-2 mins.

Put throughout chicken and simmer until the hen is just cooked through (for a couple of ~ 3 mins).

Dump in the 2/3 beaten egg and cook with a lid over low to medium heat for 1 and a 50 % mins. Pour in the rest involving the beaten egg and cook having a lid over high temperature for 15 seconds and turn off the warmth. (adjust the hardness of the egg having the remaining heat)

Prepare the rice in a very bowl and spot the "chicken and egg mixture" above top. Garnish with chopped scallions and crushed red pepper (or shichimi spruce powder).