Recipes Japanese Shumai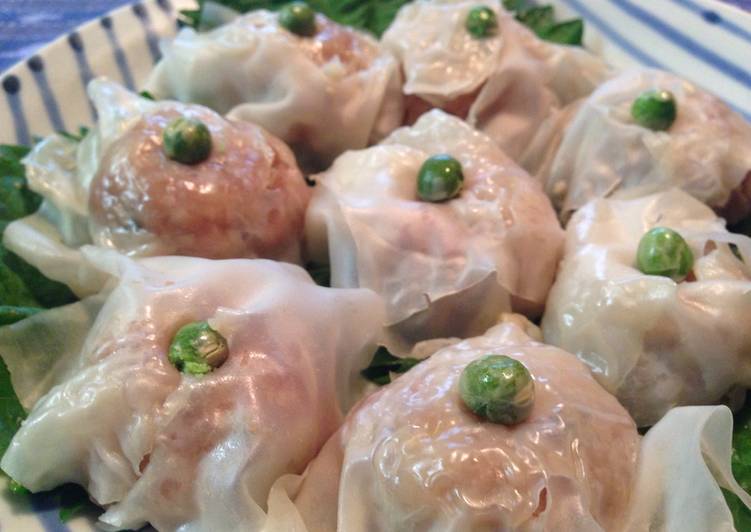 Recipes Japanese Shumai
300 g ground pork

300 g onion (chopped coarsely)

1 Japanese leek (chopped)

20 g ginger (chopped)

100 cc corn starch

green peas (1 green pea per 1 shumai) (frozen or fresh)

shumai skins (1 shumai per 1 skin)

*2 tbsp soy sauce

*1 tbsp mirin

*1 tsp salt

*1 tsp sesame oil
Recipes Japanese Shumai
Mix onion and corn starch by hand in a bowl.

Combine ground pork, Japanese leek, ginger, and * marked ingredients by hand in another bowl, and add Step ① 's mixture. Stir well.

Make mixture into round balls and place on the steaming paper (cooking sheet). When you place, leave a space in between each shumai.

Cover shumai with a skin, push shumai skins by grasping by hand. Make a little hole on the top of each shumai, put green peas and push lightly.

Steam them for 10~15 mins over high heat.