Recipes Heirloom Tomato Avocado Caprese Salad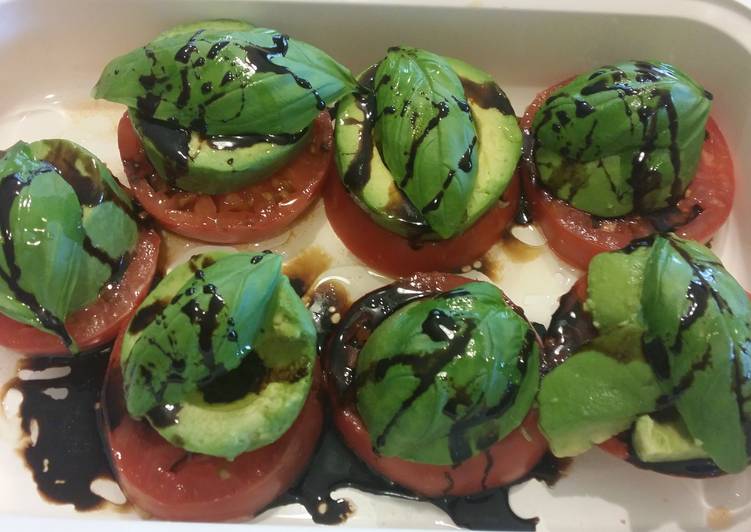 Recipes Heirloom Tomato Avocado Caprese Salad
4 medium heirloom tomatoes

3 medium avocados

1 bunch of fresh basil

1 lemon, juiced

1 extra virgin olive oil

1 sea salt

1 ground black pepper
Recipes Heirloom Tomato Avocado Caprese Salad
Cut avocado around the equator plus take away the seed. Slice in to rounds, then remove the particular peel. Lightly toss avocado slices in lemon fruit juice.

Slice tomato vegetables and salt lightly.

Layer tomato pieces, avocado slices and tulsi leaves. Drizzle with olive oil and balsamic white vinegar. Salt and pepper in order to taste.