Recipes Egg-free, Dairy-free Banana Bread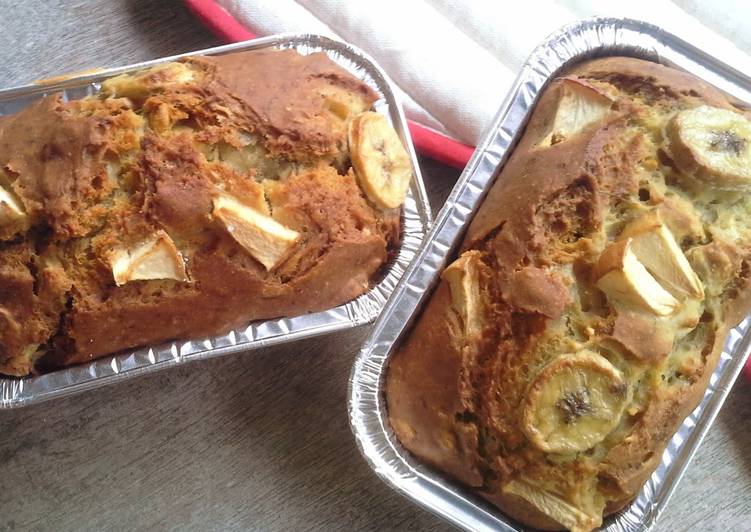 Recipes Egg-free, Dairy-free Banana Bread
4 plums

1/2 glass unflavored olive oil (Carnola oil, Sunflower seedling oil, ect)

300 ml soy milk

1/2 cup sugar

three or more cup multi-purpose flour

a couple of tbsp making cookies powder

a single cup chopped walnuts (or your favourite nuts)

dried fruit (optional, I actually used slice apple)
Recipes Egg-free, Dairy-free Banana Bread
Mash 3 bananas and slice just one banana

Mix mashed clown with oil, soy milk and glucose

Sieve in the flour and baking powder. Stir everything jointly with rubber spatula.

Fill the batter in loaf pan layered with baking paper or aluminium evade cup. Bake at 180C for 30-45 minutes.

Keep the clown bread 24hr before serve for much better taste.