Recipes Callentani with Spinach and Preserved Lemon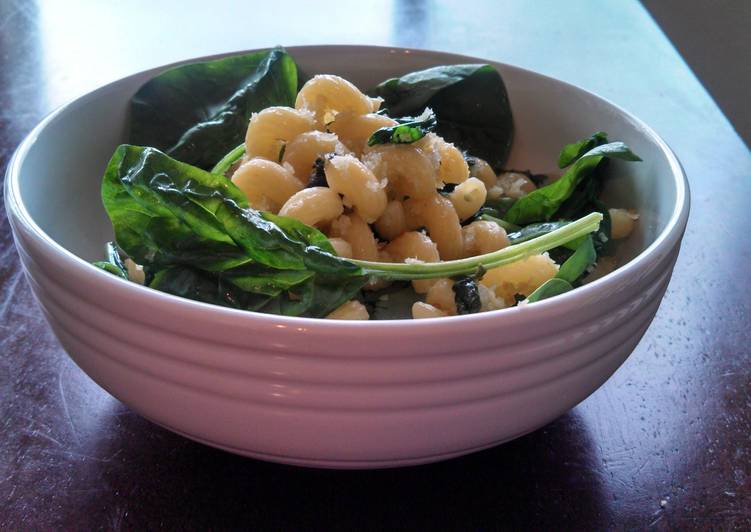 Recipes Callentani with Spinach and Preserved Lemon
2 tbsp extra virgin olive oil

8 tbsp butter (1 stick), divided

1 clove garlic

1/2 tsp crushed red pepper flakes, divided

3/4 cup panko bread crumbs

1 tsp lemon zest

1 Kosher salt, to taste

1 freshly ground pepper, to taste

12 oz callentani (or preferred pasta)

2 bunch fresh spinach

1 tbsp fresh lemon juice

1 tbsp thinly sliced preserved lemon pel

1/4 cup shredded parmesean
Recipes Callentani with Spinach and Preserved Lemon
Heat essential oil and 2 TBsp butter in. large skillet more than medium heat until butter is foaming.

Add garlic and 0.25 tsp red pepper flakes; cook, stirring often, till fragrant, about 1 moment.

Add panko and cook, stirring frequently, until panko is fantastic brown, about 2 moments.

Mix within lemon zest and move panko to some paper towel-lined plate; season with salt and pepper.

Let cool; set apart. Wipe out skillet.

Cook pasta inside a large pit of boiling water, stirring occasionally, until ing dente. Drain.

As your pasta at home cooks, heat remaining 6 TBsp butter in the exact same skillet previously used over moderate heat.

Make, swirling skillet occasionally, till butter is brown, regarding 3 minutes.

Add 1 couple of kale; cook, tossing, until wilted (about 1 minute).

Add pasta in order to skillet and toss in order to coat.

Advertisement lemon juice, preserved lime peel, and remaining 0.25 tsp crushed red spice up flakes and toss in order to combine; season with salt and pepper and even more lemon peel and lime juice, if desired.

Add cheese and mix into ingredients.

Add remaining kale and toss until somewhat wilted, about 1 moment.

Add and mix in the set aside panko and serve.