Recipes Mackerel & Hakusai (napa cabbage)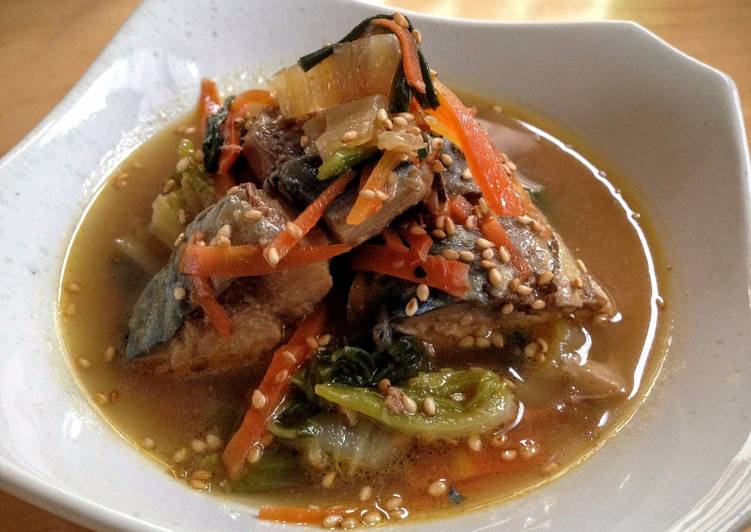 Recipes Mackerel & Hakusai (napa cabbage)
3-4 napa cabbage leaves (cut these people into 2 cm crosswise)

1/3 carrot (cut directly into thin sticks, 3 centimeter long)

35 g oriental chives (cut into three or more cm long)

1 mackerel fillet (cut into nip sized pieces)

1 tbsp grated ginger

Broth*:

200 cc *dashi

1 tbsp *sugar

a couple of tbsp *mirin

1/2 tbsp *soy marinade

1 tbsp potato starch (dissolved in 1 tbsp water)

just one tbsp sesame oil

salt

Recipes Mackerel & Hakusai (napa cabbage)

Drain the water off the mackerel fillet well. Sprinkle them with sodium and pepper.

Heat typically the oil in a pan over choice heat, stir fry napa cabbage stem-first and carrot. Add the Broth substances, bring to a simmer.

Add the mackerel and simmer intended for about 5 mins with a sport bike helmet.

Add the napa meal plans leaves, chinese chives and keep boiling for about 2~3 mins. Add roughly grated ginger, stir once.

Put dissolved mixture of potato starch and even water, and stir well to coagulate the broth with them.