Recipes AMIEs MOCHA LECHE Flan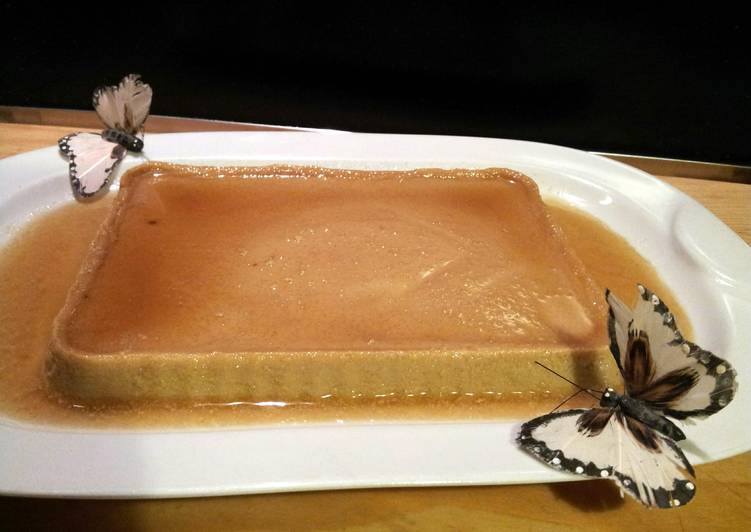 Recipes AMIEs MOCHA LECHE Flan
Custard

12 egg yolks

1 can sweetened condensed milk

250 ml fresh milk

1 tsp vanilla extract

2 tsp to 3 teaspoon coffee espresso, according to your taste

Caramel

100 grams brown sugar

60 ml water
Recipes AMIEs MOCHA LECHE Flan
Preheat the oven to 160ºC (325ºF).

Combine sugar and normal water in a saucepan. Bring to some sort of boil and stir continously until typically the syrup turns golden brown. Pour typically the syrup into molds, making sure typically the mold surface is well covered and even allow the syrup to harden.

Combine all the custard substances thoroughly in a large mixing pan. Pour gently into the caramel forms. (We are able to use one large baking mould or 8 small baking molds. ) Cover the molds with aluminum evade; place in a "bain-marie" or put the molds in a pan using enough water to submerge the forms halfway.

Bake inside the range for 1 hour until the mix becomes hard and firm. Let that cool.

Refrigerate for with least 3 to 4 hours. Ahead of serving, let a knife run over the edge of the mold to ease the caramel syrup. Put into some sort of serving dish; serve, share and delight in!

My local freinds recipe… my menu pictures!