Recipes Beef stroganoff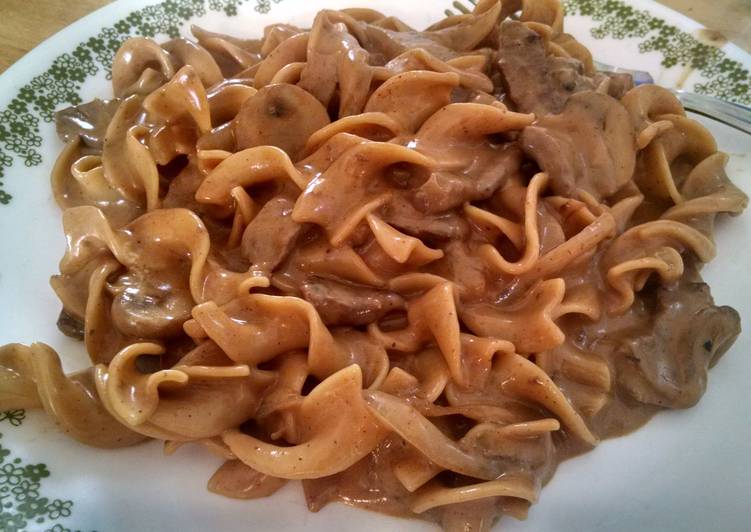 Recipes Beef stroganoff
1/2 lb . steak

1 large onion, sliced

1 box sliced mushrooms

16 oz sour cream

1 envelope mushroom gravy

3 envelope brown gravy

3 tbsp butter

16 oz package egg noodles

1 dash paprika
Recipes Beef stroganoff
Melt 1 tablespoon butter in large frying pan. Cut steak in thin, bite size strips. Place steak in melted butter and brown.

While steak is browning start a large pot of water on the stove to boil. Cut onion in slices.

Drain excess liquid from steak add 2 tablespoons of butter, sliced onion and sliced mushrooms. Sauté until onions are translucent.

When water comes to a rolling boil add entire package of noodles. Cook until done and drain.

Mix gravy packages as directed on package.

Add cooked noodles to pan of steak, onion and mushrooms. Add thickened gravy. Add 16 ounces of sour cream and stir. Sprinkle with paprika over entire top and stir in. Sprinkle again and stir in again.