Recipes Leftover Candy Cookie Bars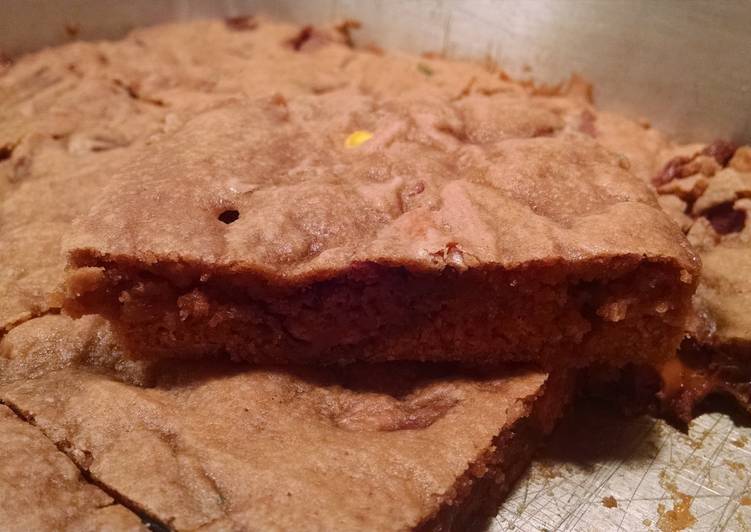 Recipes Leftover Candy Cookie Bars
1/2 cup packed dark brown sugars

1/2 mug (1stick) butter, softened

one tsp vanilla

2 eggs

1 3/4 cup flour

1/2 tsp baking powder

1/2 tsp salt

0.5 cup cut, chocolate candies(we used halloween night candy)
Recipes Leftover Candy Cookie Bars
Preheat oven to 350. Grease 13 x 9 baking pan

In large bowl beat brown sugar, butter, and vanilla with mixer until smooth. Add eggs one at a time, beating well after each.

In separate small bowl, mix flour, baking powder, and salt. Gradually add flour mixture to butter mixture, until well blended. Fold in chopped candy.

Spread evenly in pan(it is thick). Bake for 25 mins. Cool completely.