Recipes Spicy Chicken Sandwiches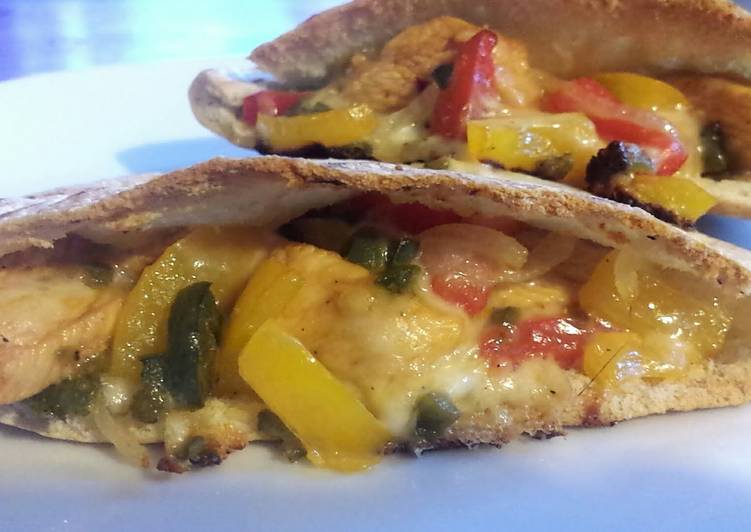 Recipes Spicy Chicken Sandwiches
2 pita pockets

4 oz chicken breast

1/4 cup mozzarella cheese

1/8 cup red pepper

1/8 cup yellow pepper

1/8 cup onion

2 tbsp mango habeñero sauce

1 tbsp peanut oil

1 tsp crushed red pepper

1/2 teaspoon garlic powder

1/2 teaspoon ground black pepper

quarter jalepeño
Recipes Spicy Chicken Sandwiches
Slice chicken breast into 1/2″ slices. Place in Zip-loc bag and add mango habeñero sauce. Let marinate for thirty minutes.

Pan fry poultry and cook to 165°F. Season along with garlic powder, crushed red pepper, plus black pepper. Remove from heat plus set aside in mixing bowl.

Slice veggies into thin pieces. Dice jalepeños. Add to hot frying pan with peanut oil and sautée.

Combine chicken with sautéed veggies, add cheese and stir until melted.

Stuff pockets plus cook for 15 minutes. Optional to serve with side of ranch.