Recipes Beef and Guinness Stew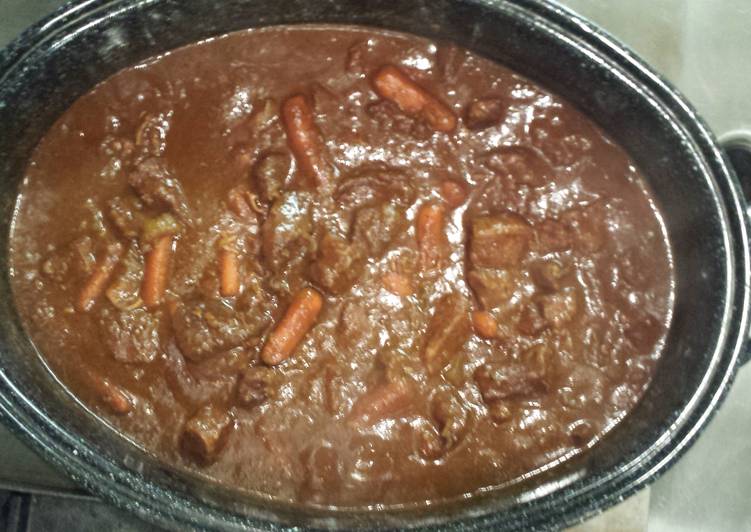 Recipes Beef and Guinness Stew
6 strips Bacon

4 lb Chuck Roast or Sirloin Roast

3 tbsp Flour

2 tsp Salt

2 tsp Pepper

3 tbsp Olive Oil

1 large Onion Coarsely Chopped

3 stalks Celery

2 bottles – 24 oz total Guinness Beer

1 packet Onion Soup Mix

6 oz Tomato Paste

3 Sprigs Thyme

1 lb Baby Carrots

2 1/2 cup Beef Broth
Recipes Beef and Guinness Stew
Fry the 6 strips of bread in skillet. Reserve fat in frying pan. Crumble bacon and put in cooking pan.

Cut roast directly into 2 inch cubes and coat together with the flour. Season with salt and pepper.

Add the particular onion and celery. Stir in frying pan until translucent. Add garlic for a new couple of minutes to soften.

Add Guinness beer to red onion mixture. Scrape with wooden spoon in order to loosen stuck bits of goodness.

Add onion soup mix and stir to mix.

Prepare created potatoes. Use about 6-8 potatoes slice up in 1 inch cubes. Disect approx. 20 minutes or till hand tender.