Recipes Italian Hoagie Quesadilla with Bruschetta Mayo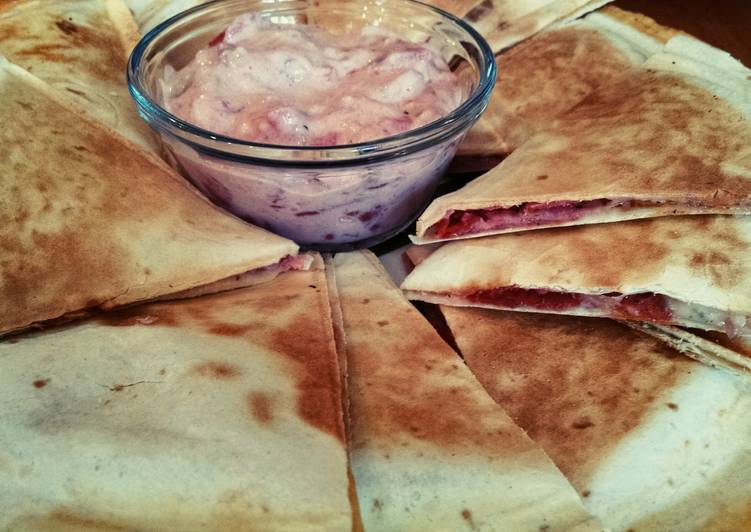 Recipes Italian Hoagie Quesadilla with Bruschetta Mayo
8 Quesadilla of choice (Im using wheat)

2 cup Shredded Italian cheese of choice. (Im using a 3 cheese Italian blend)

1/4 lb Capicola ham(spicy italian) chopped

1/4 lb slicing pepperoni(chopped)

1/2 lb cooked luncheon meat ham(chopped)

2 tsp Italian seasoning

1/4 cup light mayo

1/2 cup tomato bruschetta

1/4 cup light mayo
Recipes Italian Hoagie Quesadilla with Bruschetta Mayo
Combine all ingredients well except for Quesadillas and last two ingredients.

Place roughly 2/3 cup of mixture in the center of quesadillas and spread to within 1 inch of outer edge. Place another quesadilla on top and press firmly.

Prepare quesadilla maker and cook according to manufacturers direction. If you don't have a quesadilla maker you can use a sprayed skillet and flip the quesadilla using a dinner plate or they can be baked.

Drain bruschetta well of most liquid and mix with mayo.

I serve mine with tomato bruschetta mayo but can be served alone.