Recipes Japanese-style Potato Salad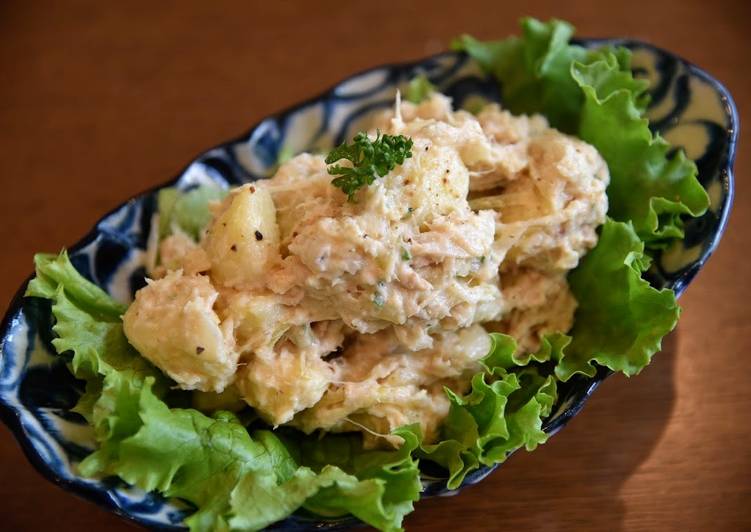 Recipes Japanese-style Potato Salad
3-4 potatoes (peel plus cut into bite sizes)

1 onion (peel and slice thinly)

one can tuna

1 Tbsp white vinegar

1-2 Tbsp soy sauce

2 Tbsp~ mayonnaise

salt

Recipes Japanese-style Potato Salad

Add the potatoes to cold, salted (2 tsp salt) water and then bring to a boil until cooked. Drain and immediately pour in vinegar and mix (do not mash all potatoes, but leave a part of them undone) with pepper, let them cool.

Heat the mayonnaise in a pan over medium heat. Add onion and stir fry until wilted. Put canned tuna and the soup of it and keep stir frying for 1 minute. Add soy sauce and cook thoroughly.

Mix potatoes (step 1) and fried onion (step 2), mayonnaise in a bowl. Season with salt and pepper and soy sauce to taste.