Recipes Balsamic pork medalions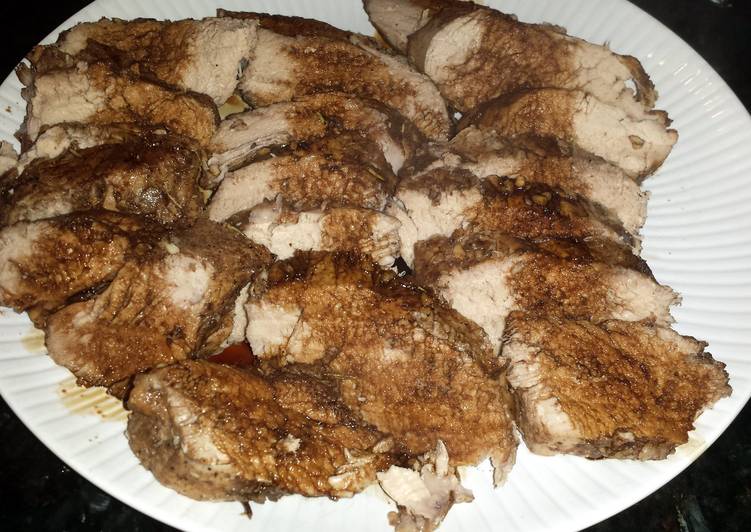 Recipes Balsamic pork medalions
3 lb pork tenderloin, cut in half lengthwise

0.5 cup balsamic vinegar

0.25 cup essential olive oil

1 tsp dried rosemary

2 garlic cloves, minced

1/2 tsp pepper

1/2 tsp salt

1/3 cup balsamic vinegar
Recipes Balsamic pork medalions
In resealable bag, mix together 1/2 cup balsamic vinegar, olive oil, rosemary, garlic, salt, and pepper.

Add the two pork tenderloin parts and seal bag. Place on kitchen counter top for one hour, turning from time to time.

Preheat oven to 325 and spray cookie sheet with no stick cooking spray.

Location tenderloins on cookie sheet and beef roasts about 45 minutes or until almost done.

Remove from range and wrap in foil to relax. Meanwhile, boil remaining 1/3 cup white vinegar until reduced by half, about almost eight minutes.

When vinegar can be reduced, remove pork from foil plus slice about 3/8″ thick. Drizzle decreased vinegar over slices and serve.