Recipes Baked Tomato with Ruby Red Grapefruit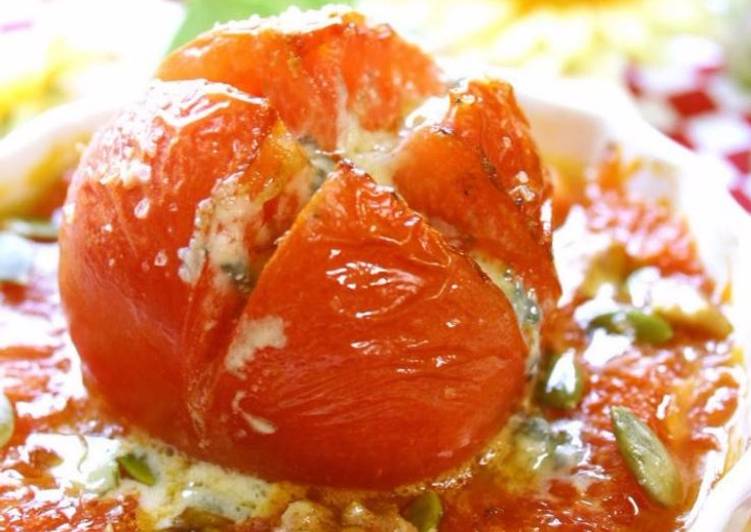 Recipes Baked Tomato with Ruby Red Grapefruit
2 medium tomato

1/2 grapefruit (ruby red)

2 dash blue cheese (or your favorite cheese)

2 dash nuts (i used walnuts and sunflower seeds)

2 asneeded olive oil

2 pinch rock salt (coarsely ground salt)
Recipes Baked Tomato with Ruby Red Grapefruit
Remove the stem from the tomato. Flip it over and cut a cross in the bottom. Remove the flesh from the grapefruit. Thinly slice the cheese.

Drizzle the oil over it and sprinkle with salt. The amount of salt and oil is up to you. Just a little bit of salt will bring out the taste and make it delicious.

Bake for about 20 minutes at 180°C until a toothpick can slide through the tomato very easily.

Use a spoon to cut the tomato, combine with the now sauce-like grapefruit, and enjoy. It's so delicious that you'll find yourself drinking the excess sauce.