Recipes Ray's'Turkey & Potatoe Flautas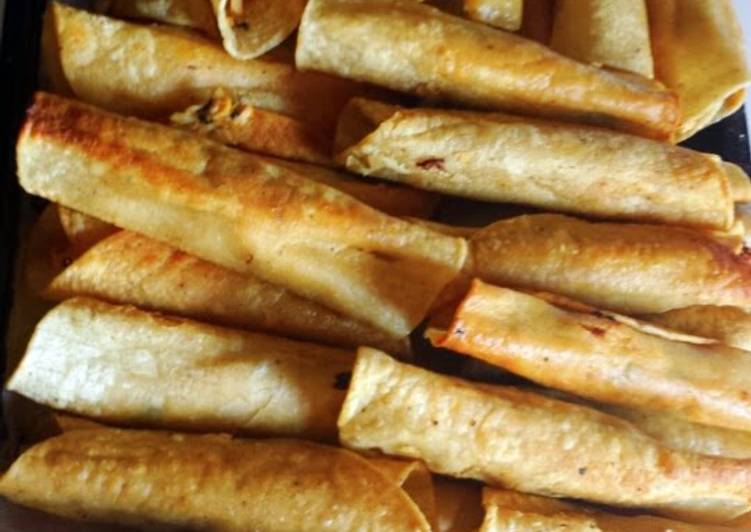 Recipes Ray's'Turkey & Potatoe Flautas
filling

3 baked taters

1 diced roma tomato

1/2 diced purple onion

1/2 bunch chopped cilantro

1/2 tsp minced garlic clove

1/2 tsp Garlic salt

1/3 tsp Chicken bars

1 pinch cumin

one salt

Recipes Ray's'Turkey & Potatoe Flautas

Start by shredding chicken and setting aside. Cook potatoes in microwave till soft. Let cool and cut into pieces set aside.

In a large skillet add in 2tbspn cooking essential oil, now add in garlic diced tomatoes, onions and cilantro, prepare about 1-2 minutes add within shredded turkey and seasonings along with water. Cook a few minutes taste for seasonings put aside.

Right now add cooking oil to baking pan let heat on medium reduced. Add corn tortillas to microwave giving them just about 1-2 minutes each side to soften them enough to roll flautas.

Add the slice of potatoe and chicken mixture to tortilla. Roll firmly and fry till golden. Empty on paper towel. Serve along with sour cream, guacamole salsa and so on.