Recipes Vickys Scottish Cullen Skink /Smoked Fish Chowder GF DF EF SF NF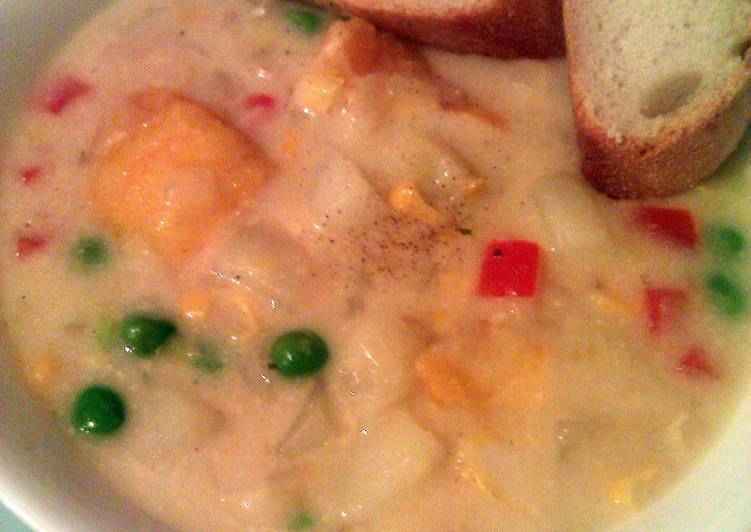 Recipes Vickys Scottish Cullen Skink /Smoked Fish Chowder GF DF EF SF NF
1 onion, finely chopped

1 leek, finely sliced

1 garlic clove, minced

1 tbsp vegetable oil

1 large white potato, chunkily diced

500 ml chicken stock

2 tbsp gluten-free plain flour

250 ml coconut milk

50 grams peas

125 grams sweetcorn

1 red pepper, deseeded and finely chopped

200 grams smoked haddock, skinless and boneless and cut into good chunks

to taste salt

Recipes Vickys Scottish Cullen Skink /Smoked Fish Chowder GF DF EF SF NF

Season to style and serve with a parsley garnish and crusty bread

The suitable Scottish version of Cullen Skink is not packed with garlic, sweetcorn, peas or perhaps chili peppers and uses mashed eliminato to thicken the soup. In addition the haddock is poached throughout the milk with a bayleaf which infuses the milk to be able to give a stronger fish style, then removed as the remaining portion of the soup is built up, next added back in before offering. This is just my individual updated version which my individual family prefer. I hope an individual enjoy both versions!