Recipes Pork Rice Bowl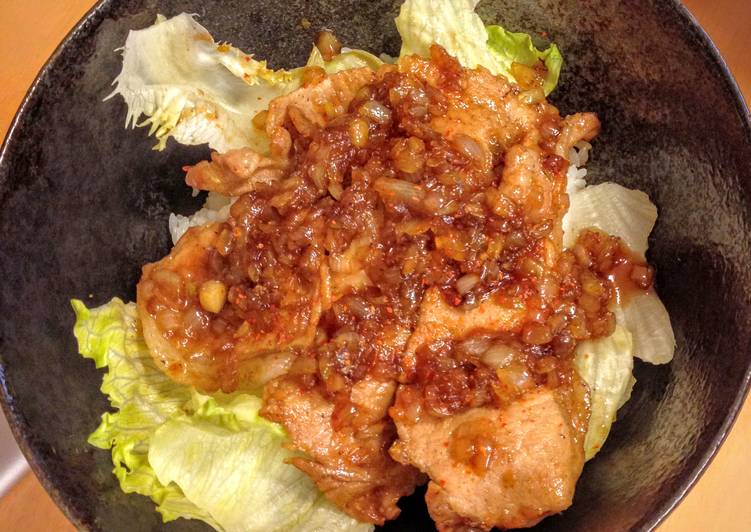 Recipes Pork Rice Bowl
200 g thin-cut pork loin grinds (preferably from the make end, or belly or even ham)

3~4 leaves diet programs (washed, thinly shredded plus soak in cold water) or lettuce (washed plus torn into pieces)

1/2 to one onions (chopped)

one Tbsp veggie oil

Sauce (mix within advance):

2. 2 Tbsp sugar

* 3 Tbsp sake

* 3 Tbsp me llaman sauce
Recipes Pork Rice Bowl
Heat the oil in a frying pan over medium heat and sear the pork on both sides. Take them out from the pan.

Cook the onion in the same frying pan until lightly browned. Add the sauce, pork and simmer thoroughly.

Arrange the rice in a bowl and place the cabbage or lettuce over the rice, then add the pork and sauce.