Recipes Better Than Sex Pumpkin Poke Cake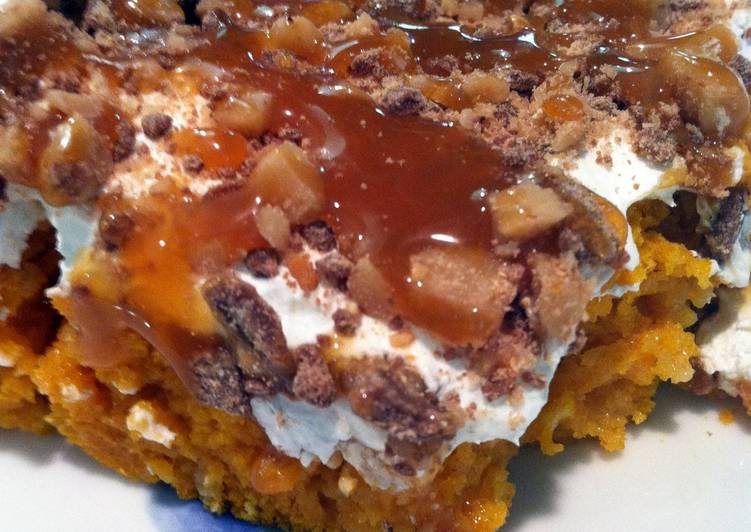 Recipes Better Than Sex Pumpkin Poke Cake
1 box Yellow cake mix

1 can Pumpkin (15 oz)

1 can Sweetened condensed milk (14 oz)

1 tub cool whip (8 oz)

1/2 bag toffee and chocolate bits

1/2 jar Caramel sauce (ice cream topping)
Recipes Better Than Sex Pumpkin Poke Cake
Preheat oven to 350°F. Spray 9×13 pan with cooking spray.

Mix cake mix with pumpkin until smooth. Do not add anything else. Spread into prepared pan and bake as directed on the box (26-32 minutes). Let cool 10 minutes.

Using the handle of a spoon, poke holes all over cake. Spread sweetened condensed milk over top of cake, guiding into holes. Refrigerate 30 minutes.

Spread cool whip over cake, sprinkle Heath (chocolate and toffee bits) over the top and finish by drizzling the caramel over that. Keep refrigerated.