Recipes Holiday Dressing/ Stuffing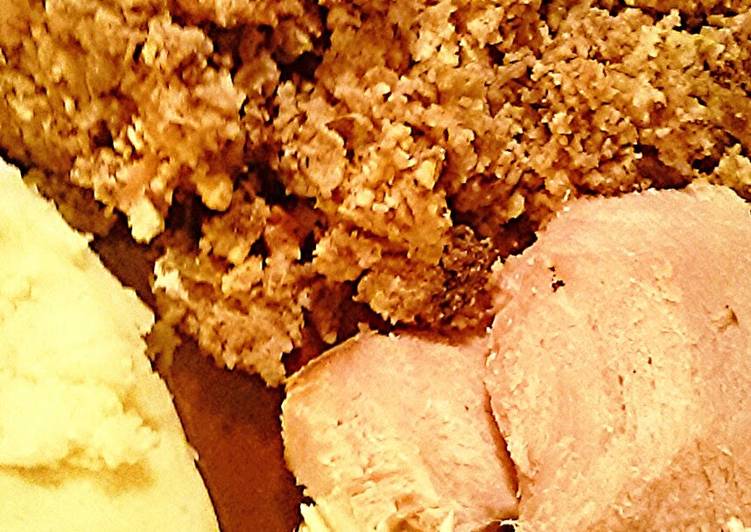 Recipes Holiday Dressing/ Stuffing
Ingredients

6 cup cubed bread, toasted

4 cup cornbread crumbled

4 celery, chopped

3 stalk oatmeal, chopped

6 green onions, chopped

3 or four clove garlic, minced

1/2 lb ground sausage, cooked and used up

1 to 3 Tablespoons ground sage

2 tsp each oregano, parsley, rosemary, thyme, basil

1/2 cup butter, melted

3 large eggs, crushed

1 can cream associated with chicken soup

1 can , cream of mushroom soup

4 mug chicken broth or share
Recipes Holiday Dressing/ Stuffing
Mixture bread cubes and crumbled cornbread into large bowl.

Add cooked chicken, vegetables, and herbs. Mix effectively

Blend in broth. Mix until effectively blended

Stir right up until well blended

Put into large casserole pan… 10 x 13 a 2 . not… Bake for 30 to be able to forty five minutes or until tooth opt for comes clean when inserted.