Recipes Basic Muffins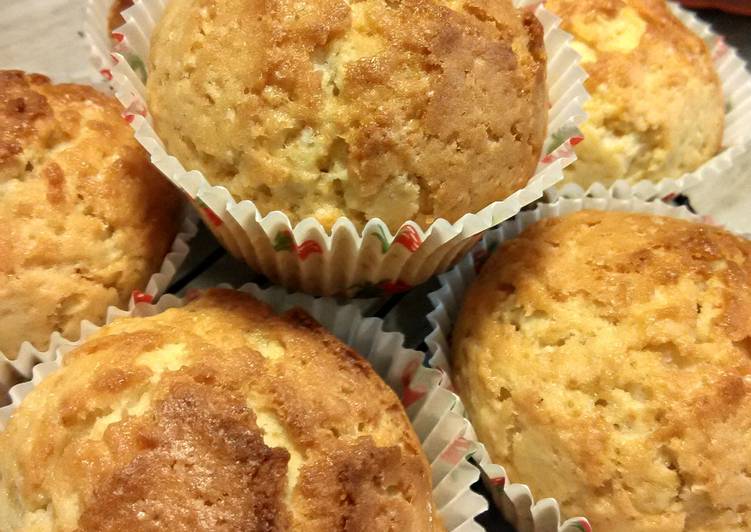 Recipes Basic Muffins
2 glass flour

1/3 cup sugar (more or less based on taste)

4 tsp cooking powder

1 egg

a single cup milk

4 tbsp vegetable oil
Recipes Basic Muffins
Preheat your oven to 220.

Sift the flour and baking powder at least twice.

In a separate bowl, beat the egg lightly then pour in the milk and oil. Your wet ingredients should be a little lesser than half of your dry ingredients.

Make a well in the middle of the dry ingredients and pour in the wet.

With a fork, beat lightly in circular motions starting from the middle and working outwards.

Your batter should be very thick and lumpy, so that it drops off the spoon. Add milk if it is too dry and flour if too wet.

Fill your muffin cups about two thirds and bake for about twenty minutes or until golden brown. Turn down the oven temperature to 190 as soon as the muffins are in.