Recipes Rose Hip Tea for Summer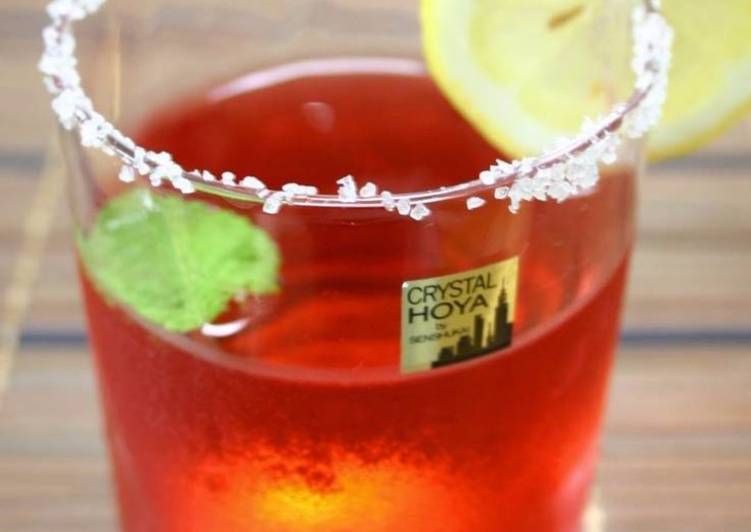 Recipes Rose Hip Tea for Summer
2 teabags rose hip tea

1000 ml water *

1 asneeded coarse salt

1 totaste lemon

1 totaste mint leaves (optional)
Recipes Rose Hip Tea for Summer
Put the salt on a flat plate, and moisten the rim of the glass with the cut lemon. Turn the glass upside down on the plate so the salt sticks to it. Pour in the tea and add the lemon and mint!

* I use tap water which has been boiled and then cooled. You can use bottled water, but mineral-rich water doesn't go very well with the tea.

You can brew Japanese green tea and black tea in the same way. You don't have to use special cold-brew teabags. It works with normal tea.

If the tea leaves are big, like Japanese green tea, it will take a while to brew, so leave it overnight.